2 Israeli warplanes carried out strikes on Syrian airbase – Russian MoD [GREATER ISRAEL IS WANTED]
2 Israeli warplanes carried out strikes on Syrian airbase – Russian MoD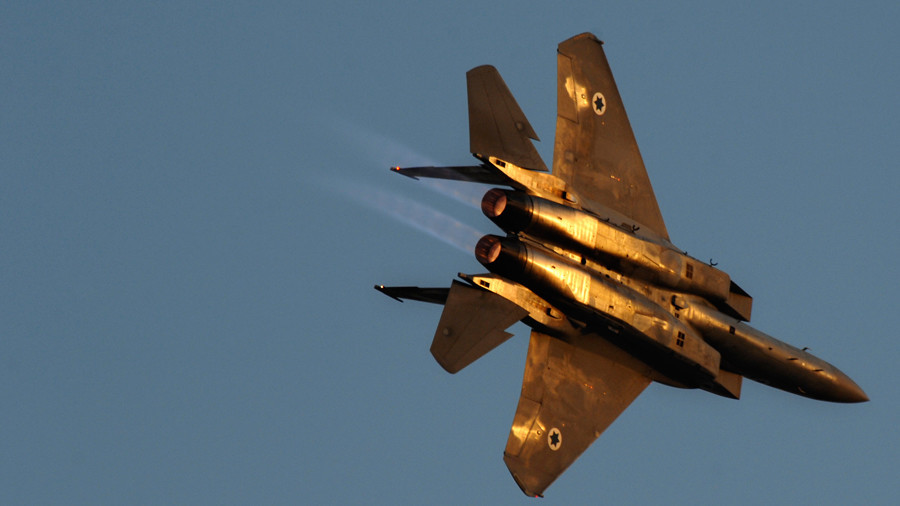 Two Israeli F-15 fighters targeted Syria's T-4 airbase in Homs province, the Russian Defense Ministry said on Monday. The jets fired eight guided missiles, but five of them were shot down before they hit the airfield.
In a statement on Monday, the Russian military said: "Two Israeli Air Force F-15 jets fired eight guided missiles at the T-4 airfield." The Israeli aircraft did not enter Syrian airspace and launched the strikes while flying over Lebanon.
"Syrian air defense units have shot down five guided missiles," the military said, but confirmed that three of the missiles "reached the western part of the airfield."
The Israeli embassy in Moscow refused to comment on the Russian Defense Ministry's report, Alex Gandler, the diplomatic mission's press attache, told Sputnik. Asked about the Russian military's statement, an Israeli Defense Forces (IDF) spokesman said he had no immediate comment, the Jerusalem Post reported.
Citing its own correspondent, Lebanon's Al-Mayadeen channel said earlier on Monday that an Israeli reconnaissance aircraft was airborne during the attack on the Syrian base. The missiles crossed Lebanese airspace over Keserwan and Bekaa, heading towards Syria, according to the broadcaster.
The missile attack took place on Sunday night in Syria's Homs governorate. State news agency SANA reported there were several "martyrs and wounded," but did not disclose the exact number of casualties. The report also said that the US was "probably" behind the attack, although Washington denied any complicity in the strike.
"At this time, the Department of Defense is not conducting airstrikes in Syria," the Pentagon told Reuters in a statement. "However, we continue to closely watch the situation and support the ongoing diplomatic efforts to hold those who use chemical weapons, in Syria and otherwise, accountable."
France, which was also suspected of being involved in the attack, denied any responsibility for the military strike, AFP reported on Monday.
The strike on the T-4 base came shortly after Western powers accused the Syrian government of orchestrating an alleged a chlorine attack in the militant-held town of Douma. The chemical incident was reported by the White Helmets, a controversial group repeatedly accused of having ties to terrorists.
READ MORE: Red Crescent found no trace of previous 'Ghouta chem attack' used by US to blame Damascus & Moscow
Commenting on the unconfirmed gas attack, US President Donald Trump denounced the "mindless" atrocity, which he described as a "humanitarian disaster for no reason whatsoever." He also accused Russia and Iran of bearing responsibility for the incident, due to their support for Syrian President Bashar Assad.
Washington and Paris have already held telephone talks, during which Trump and his French counterpart Emmanuel Macron decided to oppose Russia at the upcoming United Nations Security Council meeting, which is being convened to discuss the Douma incident. President Macron previously signaled that Paris might consider unilateral actions, including a military strike, if chemical weapons were ever used in Syria again.
The Russian Foreign Ministry denounced allegations regarding the chemical attack, calling them a "continuous series of fake news" and "baseless speculation." It noted that Moscow had already warned about a false-flag chemical attack being prepared in recent months. Damascus also rejected the accusations, with the Syrian Foreign Ministry pointing out that similar allegations emerge every time the Syrian Army makes advances in its fight against terrorists