Criminal Blowback Exposed, NEXT!
Criminal Blowback Exposed, NEXT!
by Tom Heneghan, International Intelligence Expert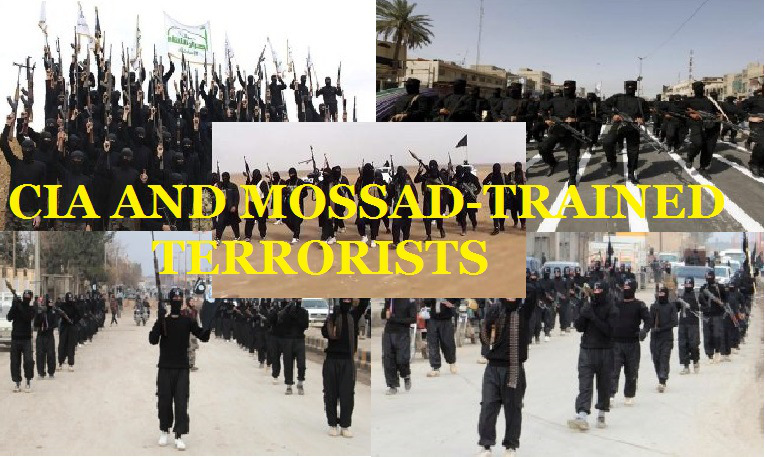 UNITED States of America – It can now be reported that the Joint American-French Intelligence Task Force operational on American soil for over 200 years, along with American heroine, U.S. patriot and Iraq War veteran, Congresswoman Tulsi Gabbard, Democrat of Hawaii, now have evidence that the four (4) terrorists flown out of Syria by U.S. Pentagon officials the night of the attacks in Paris, France, had been trained in the occupied Gaza Strip by the U.S. CIA and the Israeli Mossad to fight as Islamic rebels in Syria to affect neocon regime change aka the overthrow of Syrian President Assad.
We can now also divulge that cell phone records gathered by French Intelligence confirm direct communications between the four alleged rebels in Syria and ISIS terrorist cells in France, Brussels, Belgium, Amsterdam, Holland and Hamburg, Germany.
The treasonous NAZI Paperclip U.S. CIA and the Department of Homeland Security (DHS) have been fingered for removing these individuals from the U.S. "no fly" list, which effectively blinded European INTERPOL from identifying these individuals.
The NAZI neocon U.S. foreign policy has now backfired and created geopolitical insanity creating Shia-Sunni civil wars and eventually forming the mindset and ideology for Jihadism and terrorism.
This neocon policy has been the pillar of the Bush-Clinton-Obama Crime Syndicate beginning with George W. BushFRAUD's illegal invasion of Iraq, which continues to this day in Syria and the nation of Libya.
Note: At this hour Obama is not really in charge of the United States. U.S. Secretary of State John "Skull and Bones" Kerry, BushFRAUD's third cousin, and former U.S. Secretary of State Hillary Rodenhurst Clinton, have seized power and reduced Obama to a stooge.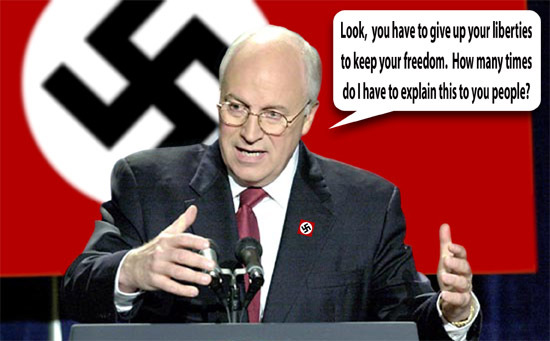 NAZI Richard Dick Dick Dick Cheney source
Hillary Clinton operates as liaison to war criminal and sociopath former Vice pResident Richard "Dick Dick Dick" Cheney, who has enabled the terrorist network aka direct financial funding from Cheney's Halliburton corporation and the British owned crooked bank HSBC.
Note: As of yesterday HSBC was too big to fail and lesbian and loser Hillary was too big jail. Things have now shifted, NEXT!
Item: Managing Director of the IMF (International Monetary Fund) Christine Lagarde has just finished an audit of HSBC.
French President Francois Hollande will turn over a copy of the audit on Tuesday to President Barack Obama. (NEXT!)
P.S. Two new criminal referrals have been issued by FBI Director James Comey.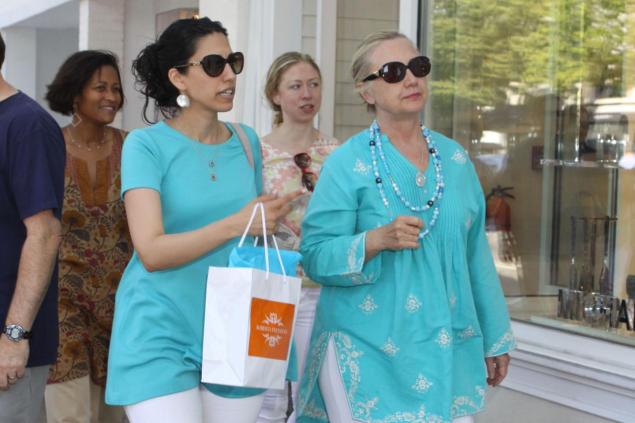 Hillary Rodenhurst Clinton with her lesbian lover Huma Abedin
The first deals with obstruction of justice and lying to the FBI by Hillary Clinton's aide and lesbian lover, Huma Abedin, in regards to alleged classified emails that actually dealt with direct communication with former Vice pResident Richard "Dick Dick Dick" Cheney in regards to Hillary's illegal covert operation in Benghazi, Libya, the assassination of Ambassador Christopher Stevens and the use of the Muslim Brotherhood in regards to the policy objective, which was neocon regime change in Libya.
The emails also deal with Huma Abedin soliciting financial contributions for the Clinton Foundation from the Muslim Brotherhood, along with employment opportunities for the Muslim Brotherhood at none other than Halliburton.
The second criminal referral deals with aspects of 9/11 and the role of Israeli Mossad in the state of New Jersey vis a vis operating as spotters and camouflage artists in the 9/11 black op attack on America reference "The Dancing Israelis" who were photographing and celebrating the collapse of the twin towers.
Reference: The second criminal referral has been confirmed by sources close to Donald Trump's presidential campaign.
They were eventually arrested by New Jersey State Police on the orders of the U.S. FBI who wanted to question the individuals.
These Israeli Mossad agents were driving two suv vehicles whose trunks were full of Middle Eastern Arab-type costumes.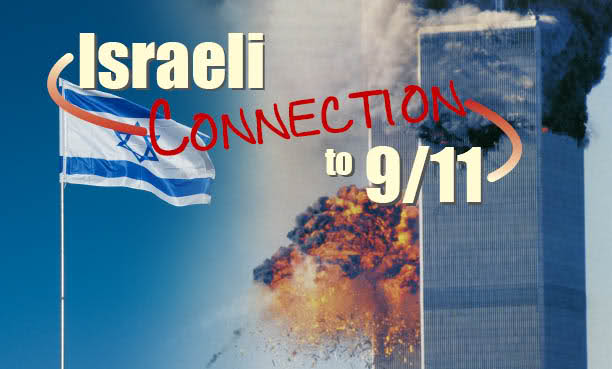 These 9/11 co-conspirators were eventually released on the orders of treasonous traitors and 9/11 co-conspirators then U.S. Attorney for New Jersey Chris Christie, dual U.S.-Israeli citizen Assistant U.S. Attorney General Michael Chertoff (co-author of the Un-Constitutional Patriot Act aka NAZI Hitler's Enabling Act) and year 2000 illegal occupant George W. BushFRAUD.
Item: Chertoff, along with NAZI former NSA Director Michael Hayden, currently head the Chertoff Group, which supplies electronic front running technology to crooked worldwide banks and also advocate 24-hour Adolf Hitler-style direct spying against the American People.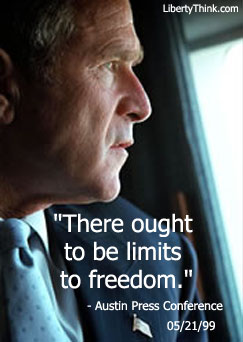 NAZI George W. BushFRAUD
LET THE SECOND AMERICAN REVOLUTION CONTINUE AND
LET IT BE RUTHLESS, VINDICTIVE, LETHAL AND VICTORIOUS!
WE WILL MAKE IT CLEAR THAT ANY ATTEMPT BY THE CRIMINAL NAZI PAPERCLIP ELITE IN EITHER POLITICAL PARTY TO, ONCE AGAIN,
ATTACK THE U.S. CONSTITUTION FIRST AMENDMENT, SECOND AMENDMENT OR FOURTH AMENDMENT
USING THIS PHONY, SCRIPTED "WAR ON TERROR" AS A PREDICATE
WILL IMMEDIATELY FACE A DIRECT AND OVERWHELMING RESPONSE FROM THE AMERICAN PEOPLE.
Finally, direct message to U.S. media filth aka the modern day "royal court messengers":
Cease and desist your enabling of NAZI Paperclip activities and the attack on the U.S. Constitution and Bill of Rights, the Supreme Law of the United States!
As the lethal American Back Sweeps Escalates the media prostitutes lying and deceiving the American People days are numbered as are their million dollar salaries.
Today we are focusing directly on, once again, David Ignatius and Bob Woodward of the Washington Post, along with Gloria Borger of CNN and Harry Smith of MSNBC.
Today on MSNBC Harry Smith openly advocated the abolition of the U.S. Constitution and the Bill of Rights and actually termed the U.S. Constitution "a little red book".
Message to Smith: You have crossed the line, punk!
In closing, what will France do? What will the American People do? Stay tuned. NEXT!
Direct message to the American People:
LET THE IMPURE BLOOD OF THESE
TYRANTS AND KINGS FLOW IN THE FIELDS
Paris Attackers Fought In Syria, Trained In Israel: Report