Israeli defense chief 'wouldn't be surprised if somebody assassinates Iranian president'
Israeli defense chief 'wouldn't be surprised if somebody assassinates Iranian president'
Published time: 12 Apr, 2017 00:10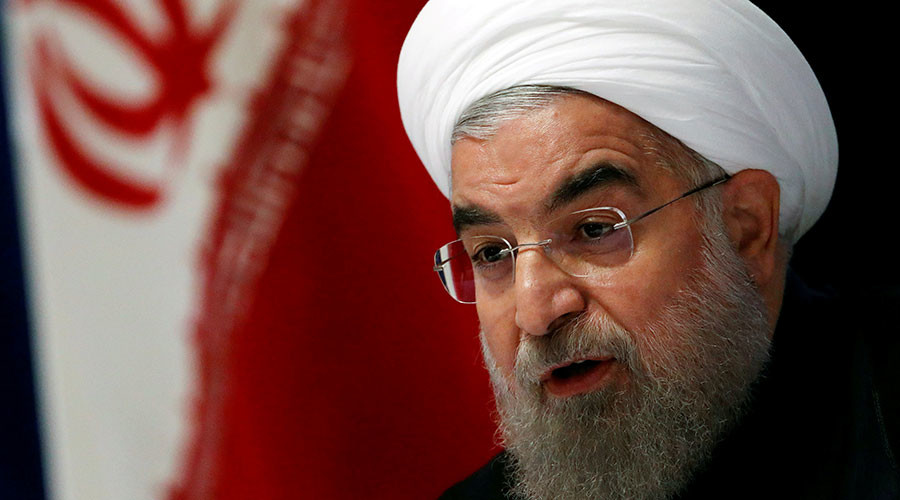 The murder of a top Hamas operative last month was an inside job, Israel's Defense Minister has claimed, adding he would "not be surprised" if "somebody" eventually assassinates one of the fundamentalist organization's most ardent supporters – the president of Iran.
Following the shooting of senior Hamas member Mazen Faqha in the Gaza Strip in late March, the Palestinian liberation movement went on to blame Israel for the assassination, vowing a "divine punishment" to his assassins.
While Hamas' internal investigation into the assassination was reportedly completed, Israel's Defense Minister Avigdor Lieberman told the Yedioth Ahronoth newspaper, that internal assassinations are characteristic of the group.
"We can say with certainty that it was an internal killing," Lieberman said, according to Haaretz.
"I wouldn't be surprised if, during the Iranian election on May 19, somebody assassinates the president of Iran, Hassan Rouhani," he added.
The Israeli defense chief did not elaborate on his statement about the potential assassination of the Iranian president, but it seems unlikely that Hamas would seek to assassinate the president of a country which shares parts of its ideology and has been known to help the Palestinian cause.
Hamas, just as Iran, aims to liberate the Palestinian territories occupied by the state of Israel. After the 1979 Revolution, Iran severed all ties with Israel, and its Islamic government does not recognize the legitimacy of Israel as a state. It is widely believed that Tehran supports Hamas in its endeavors to undermine Israeli authority.
Despite the relative calm between Hamas and Israel, the organization's military wing, Izz ad-Din al-Qassam Brigades, continues to carry out regular rocket attacks against southern Israel. While most of the projectiles fall in deserted areas, the Israel Defense Forces (IDF) firmly retaliates against the attacks, striking Hamas targets in Gaza air raids.
Military Drills: IDF battles '#Hamas infiltration' https://t.co/jPgN3wCtew pic.twitter.com/SHda6NJbUp

— RT (@RT_com) 5 February 2017
On March 24, Mazen Faqha suffered four gunshot wounds to his head and was later pronounced dead in Tell al-Hama neighborhood of the Gaza Strip. A massive manhunt was launched by Hamas after the perpetrators managed to flee the scene of the crime.
During the pursuit, dozens of Palestinians were reportedly arrested and accused of collaborating with Israeli intelligence, a crime punishable by death in Gaza which has been ruled by Hamas for a decade now. Three of the so-called "collaborators", with no apparent direct ties to Faqha's shooting were executed in Gaza last week, Times of Israel reports.
'We are ready to ship Qassam rockets to any Arab army so as to fight Israel' – Hamas official https://t.co/pSxyELALtv

— RT (@RT_com) 12 December 2016
On Monday, Hamas claimed that it arrested a suspect in the assassination of the Hamas commander. The movement, however, did not release the identity of the man held in custody. In addition, Hamas announced the conclusion of the investigation, the findings of which have been passed on to its leader, Yahya Sinwar.
Faqha lived in Gaza after his release from an Israeli jail in 2011, part of a major prisoner exchange agreed to between Hamas and the Israeli government. Faqha was serving a life sentence for recruiting potential terrorists and arranging attacks on Israel. In particular, he was found guilty of recruiting a suicide bomber to mount an attack in northern Israel in 2002 that claimed the lives of nine people and left over 50 injured.