Theresa May calls for snap UK general election June 8
Theresa May calls for snap UK general election June 8
Published time: 18 Apr, 2017 09:57
Edited time: 18 Apr, 2017 10:13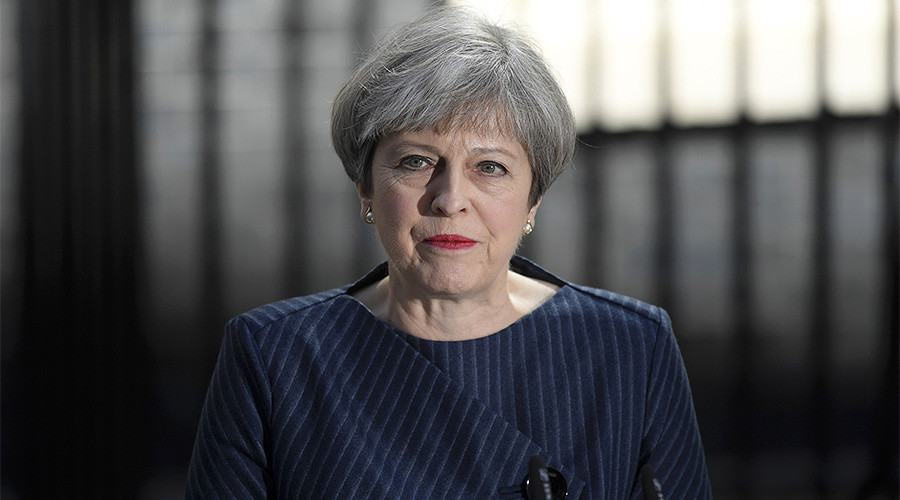 Prime Minister Theresa May has called for a UK general election to be held on June 8.
She said that since becoming prime minister she has delivered the stability that the country needed.
May says her government has achieved its mandate after the Brexit referendum, saying there can be "no turning back," and that the government has a plan in place for negotiations on the UK's departure from the EU.
May says there should be unity in Westminster over Brexit, but there is not. She says Labour has threatened to vote against the final deal, and the Liberal Democrats want to bring parliamentary business to a standstill.
She says she is not prepared to allow her opponents to jeopardize Brexit negotiations.
"We need a general election and we need one now … I have only recently and reluctantly come to this conclusion."
May says she will move a motion in the Commons on Wednesday proposing the election.
"It will be a choice between strong and stable leadership in the national interest, with me as your prime minister, or weak and unstable government under a coalition led by Jeremy Corbyn."
She added: "It was with reluctance that I decided the country needed this election but it is with conviction that I say it is necessary … so tomorrow let the House of Commons vote for an election, let everybody put forward their proposals for Brexit and their vision for Government."
May could be constrained by the Fixed Term Parliament Act, which sets out the date of the next general election in 2020. Under the act, there are two ways parliament can be dissolved ahead of that date.
The first is if parliament votes to do so with a two-thirds majority. May will need 434 votes – 104 more than the current number of Conservatives in parliament – so would require Labour's backing. Labour leader Jeremy Corbyn has previously said he would vote for a general election.
The second way an early vote can be called is if there is a vote of no confidence in the government.
Labour has not yet issued a statement on the announcement.
Tim Farron, the Liberal Democrat leader, said: "This election is your chance to change the direction of your country.
"If you want to avoid a disastrous hard Brexit. If you want to keep Britain in the single market. If you want a Britain that is open, tolerant and united, this is your chance.
"Only the Liberal Democrats can prevent a Conservative majority."