Putin ready to provide records of Trump-Lavrov talks to prove no secrets were leaked
Putin ready to provide records of Trump-Lavrov talks to prove no secrets were leaked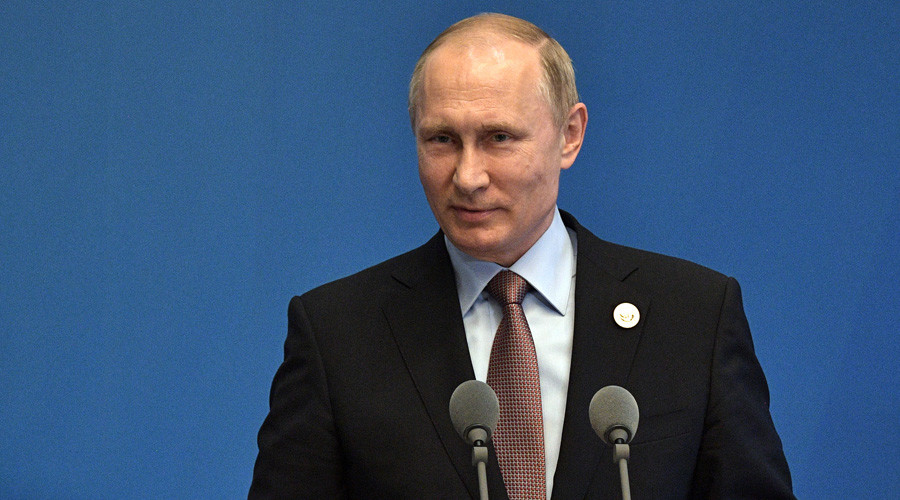 Russian President Vladimir Putin has described the latest reports about US leader Donald Trump allegedly revealing security secrets to Russian Foreign Minister Sergey Lavrov as "political schizophrenia."
"If the US administration deems it possible, we are ready to provide the Senate and Congress with the transcript of the conversation between Lavrov and Trump," Putin said at a press conference, following a meeting with the Italian prime minister on Wednesday.
Kremlin aide Yury Ushakov followed up on Putin's statement with a clarification that there was no audio recording at the Trump-Lavrov meeting, and the only form of record available is a transcript.
It comes after the Washington Post claimed that Trump had "revealed highly classified information to the Russian foreign minister [Sergey Lavrov] and ambassador in a White House meeting" on May 10.
Russian Foreign Ministry spokesperson Maria Zakharova issued a mocking response to the claims, posting on Facebook: "Have you guys been reading American newspapers again? Don't read them. They can be used in many different ways, but one shouldn't read them – recently it has become not only harmful, but dangerous."
"We are seeing in the US a developing political schizophrenia," Putin said.
"There is no other way I can explain the accusations against the acting US president that he gave away some secrets to Lavrov."
Those who "are destabilizing the internal US political situation using anti-Russian slogans either don't understand that they are bringing this nonsense in on their own side, and then they are just stupid, or else they understand everything, and then they are dangerous and corrupt people," Putin said.
"Anyway, this is a US matter, and we don't want and don't plan to interfere," the Russian president said.