India set to overtake China as world population hits 9.8bn by 2050 – UN
India set to overtake China as world population hits 9.8bn by 2050 – UN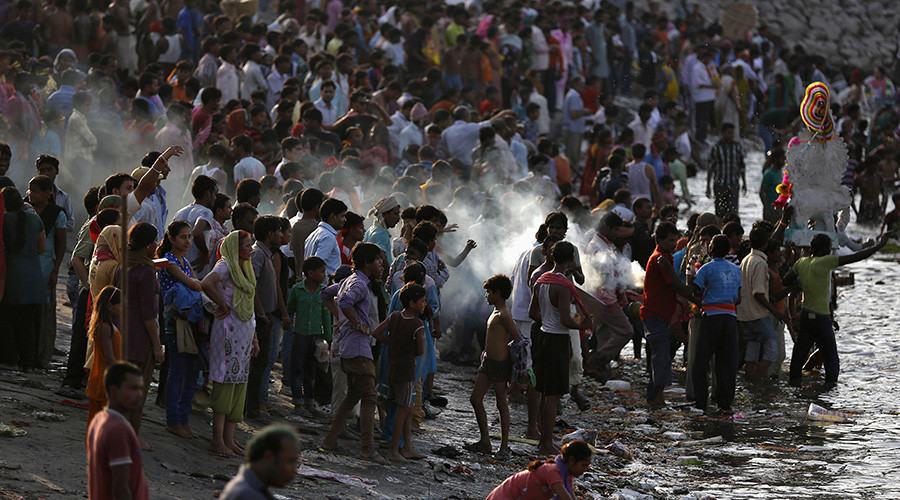 The world population is set to reach 9.8 billion by 2050 despite a "nearly universal" drop in fertility rates, the UN estimates. India is expected to surpass China as the most populous country by 2024, and Nigeria is set to overtake the US for third place.
The authors of the World Population Prospects: The 2017 Revision report noted that roughly 83 million people are being added to the global population each year.
"The upward trend in population size is expected to continue, even assuming that fertility levels will continue to decline," they stated.
The world's population currently sits at nearly 7.6 billion. The growth to 9.8 billion people by 2050 will be largely caused by the world's 47 least developed countries, 33 of which are in Africa.
Those countries, where the fertility rate is around 4.3 births per woman, will likely see a combined population of 1.9 billion people in 2050, up from the current estimate of 1 billion.
More than half of the growth is expected to come from Africa, even though fertility rates have fallen on the continent in recent years. Asia is predicted to be the second-largest contributor.
The report goes on to note that India, which is currently the second most populous country with 1.3 billion inhabitants, will surpass China's 1.4 billion citizens by 2024.
The third most populous country is expected to be Nigeria, which currently ranks seventh, causing it to surpass the United States.
The predicted global population surge comes despite "lower fertility rates in nearly all regions of the world," the UN wrote in a Wednesday release.
The report notes that fertility was below the replacement level in 83 countries – 46 percent of the world's population – from 2010 to 2015.
Europe is most affected by declining fertility rates, according to the report, which says it is expected to be "the only region with a smaller population in 2050 than in 2017."
Lower fertility rates are also resulting in an aging global population, with the number of people aged 60 and over expected to more than double by 2050 and triple by 2100, resulting in a sharp rise from the current 962 million to 3.1 billion.
Despite its predictions, the UN report noted that there is "inherent uncertainty in population projections," noting that they rely on "assumptions about plausible future trends in specific demographic variables."