OPEC, non-OPEC oil output cuts compliance nears 100% – Russian energy minister
OPEC, non-OPEC oil output cuts compliance nears 100% – Russian energy minister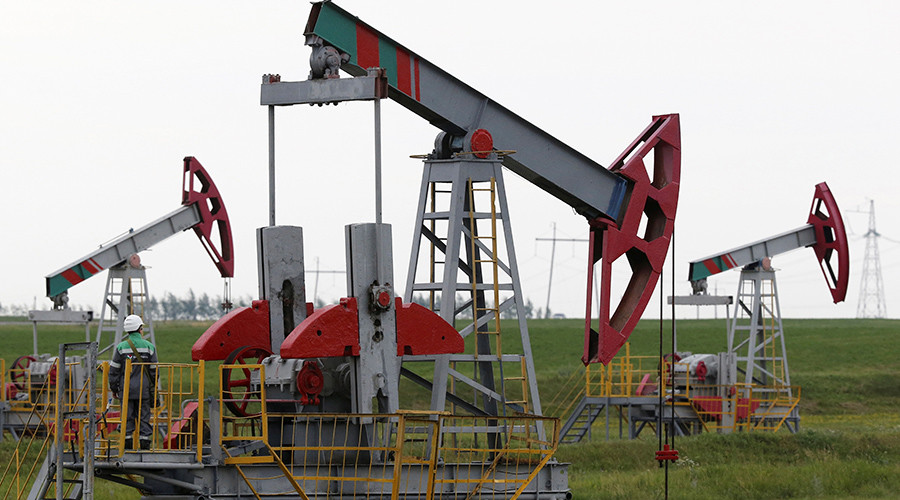 Major global oil producers have almost fully complied with the crude production cut deal over the last six month, Russian Energy Minister Alexander Novak said on Monday.
"The countries showed an unprecedented high level of discipline and compliance, which over six months stands at a level close to 100 percent, and in some countries even more than 100 percent," Novak said.
The Russian energy minister spoke at the OPEC-Non-OPEC Ministerial Monitoring Committee (JMMC), a panel tasked with tracking the implementation of the Vienna Agreement, in St. Petersburg.
Earlier, Novak said that the initial pact had managed to eliminate an extra 350 million barrels of crude from the market.
The meeting is expected to recommend a conditional cap on output from Nigeria and Libya, which have been exempted from the pact, according to sources close to the negotiations, as quoted by Reuters.
At the same time, some experts are reportedly skeptical the group would undertake such a measure.
"Output cuts by Libya and Nigeria would be next to impossible considering Libya was just re-emerging from the civil war," said Kaname Gokon, strategist for commodities brokerage Okato Shoji in Tokyo, as cited by the agency.
On Saturday, Kuwait's oil minister, Essam al-Marzouq, said that compliance was good, with oil production cuts by the cartel and other countries participating in the deal, stressing that deeper curbs were possible.
Crude prices were steady on Monday with Brent crude up slightly at $48.18 per barrel by 9:00am GMT, while US West Texas Intermediate (WTI) gained modestly, trading at $45.89 a barrel.
On Sunday, OPEC Secretary General Mohammad Barkindo highlighted a slower-than expected progress in rebalancing of the oil market. However, Barkindo expects the progress to speed up in the second half of 2017.
OPEC and Russia have been trying to stabilize crude oil prices which have more than halved since 2014. However, prices have slumped since the agreement in May to cap oil production through to March 2018 due to increasing output in the United States.
Barkindo expressed hope that in time the US will join the production cuts agreement.