"Deep State" Gold Fears Plunge World Into Crisis After Top Russian Diplomat Arrested
November 22, 2017
"Deep State" Gold Fears Plunge World Into Crisis After Top Russian Diplomat Arrested
By: Sorcha Faal, and as reported to her Western Subscribers
A grimly worded Ministry of Foreign Affairs (MoFA) report circulating in the Kremlin today states that as signs are emerging that a "money tsunami" may soon spur the quadrupling of gold prices to over $5,000 an ounce, Federation Council member Senator Suleyman Kerimov has been arrested in France—despite his having diplomatic immunity covered under the protections provided to foreign diplomats under the Vienna Convention on Diplomatic Relations—but whose true "purpose/reason" behind his illegal detention is due to his families ownership of Polyus—which is Russia's largest gold producer, and one of the world's largest top 10 gold mining companies.  [Note: Some words and/or phrases appearing in quotes in this report are English language approximations of Russian words/phrases having no exact counterpart.]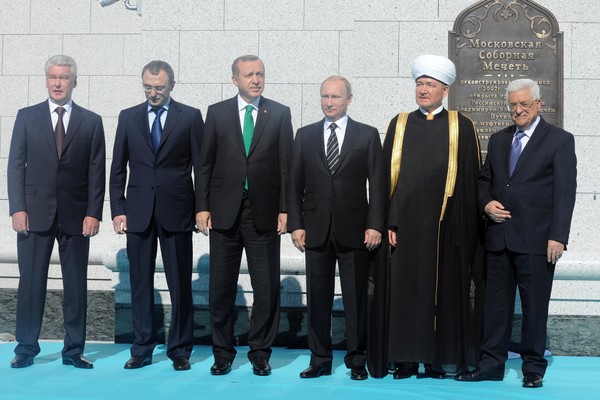 Senator Suleyman Kerimov (2nd from left) and President Putin (3rd from right) at Moscow Cathedral Mosque Opening on 23 September 2015
According to this report, with France nearing what is being warned is likely to be an "Islamic explosion", the Foreign Intelligence Service (SVR) has established "enhanced monitoring" of that EU nations General Directorate for Internal Security (DGSI) communications—but with the SVR observing a "rapid increase" of electronic activity between the DGSI and the American "Deep State" aligned  Central Intelligence Agency (CIA) on 19-20 November—and that culminated with Senator Suleyman Kerimov being placed under arrest by the DGSI upon his private aircraft's landing in Nice, on 20 November—thus making Senator Kerimov the first Russian having diplomatic immunity to be arrested in all of history.
Senator Suleyman Kerimov, this report details, is the 21st wealthiest billionaire in Russia known in the West as "the secret oligarch" for his having not given a single interview over 20 years in business—and as a politician represents the Republic of Dagestan in the Federation Council—and whose establishment of the Suleyman Kerimov Foundation to help improve lives today and for future generations by investing in initiatives that strengthen communities and ease the plight of young people in Russia and throughout the world, was rewarded by President Putin—and who, on 20 March 2017, awarded Senator Kerimov with the Order for Merit to the Fatherland-II Degree.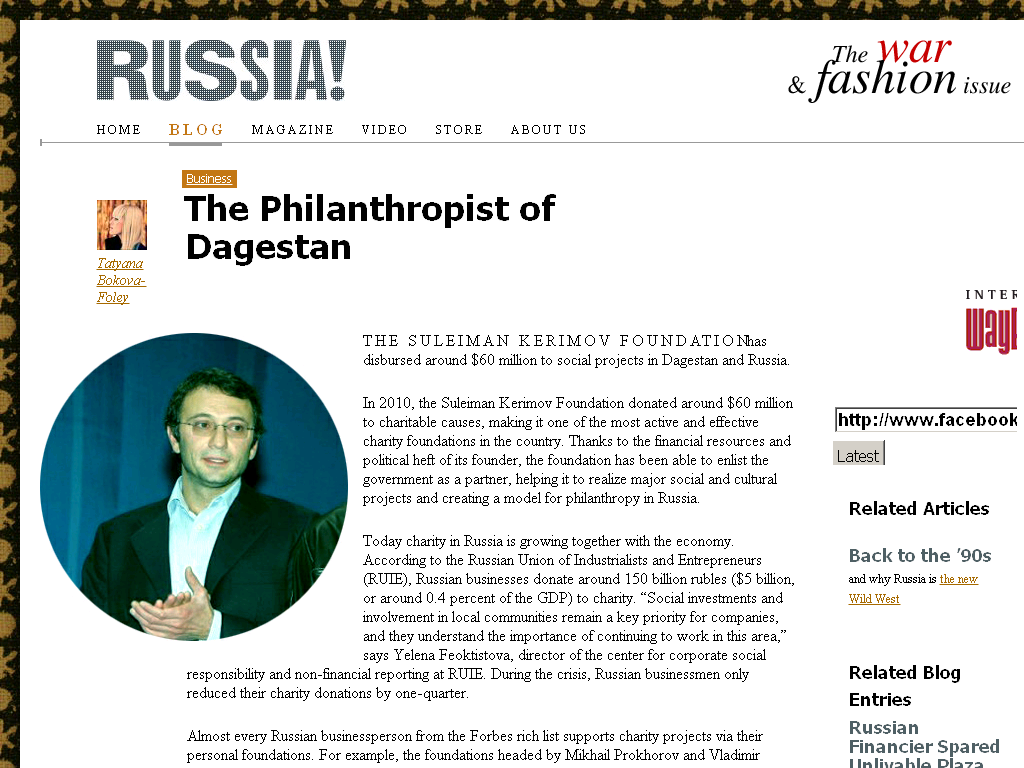 Want to know more?  Click HERE.
As to why Senator Suleyman Kerimov traveled to France on 20 November, this report explains, was to meet with Jason Cozens and Ben Davies—who are the co-founders of the stealthy London fintech startup Glint—and that has become the most feared company in the entire Western world for their creating a new global currency based entirely on gold—and whose stated goal is:
At a time of extraordinary monetary policy and when trust in currencies, banks and existing payment systems has been eroded, Glint helps us move to a more stable global economy.
A new global gold currency, foreign exchange and payments account, Glint is a timely innovation with immediate and reliable application. A game changer, it brings you money that is reliable and independent and gives you more control in the way you store, spend, exchange and transfer money.
Gold is the most reliable store of value – Glint is the only way to spend it.
Through our innovative app, Mastercard® and banking integration you can use gold as money in every sense of the word. It's entirely liquid yet still gives the same reassurance and universal recognition it always has. We're taking gold out of the vaults and putting it into your hands.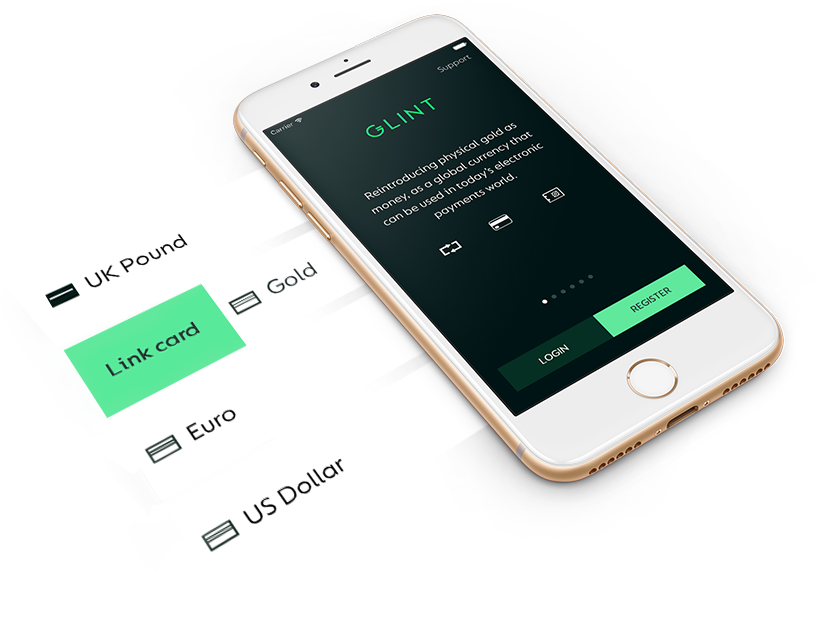 With Glint CEO Jason Cozens having co-founded GoldMadeSimple (a website that helps clients buy and sell physical gold and have it stored securely or delivered), and Glint COO Ben Davies being the former head of trading at RBS Greenwich, and co-founder of the precious metal firm Hinde Capital, this report continues, these two London based financiers were instrumental, this past July, in achieving the public offering of Russian gold mining giant Polyus's on the London Stock Exchange—which saw 6.76% of Polyus's shares sold, but with Said Kerimov retaining 82.44% ownership—and who is the son of the now French detained Senator Suleyman Kerimov.
With Polyus having proven gold reserves totally an astounding 64.3 million ounces, this report notes, its merging with the new global currency Glint would provide to the world the most secure and private means of conducting financial transactions ever known—but that would be at the expense of the now completely discredited Society for Worldwide Interbank Financial Telecommunication (SWIFT)—whose strict secrecy rules were grossly violated by the "Deep State" in their shocking attempt to discredit President Donald Trump.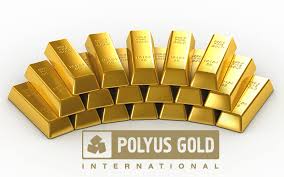 To fully understand how fearful the "Deep State" has become of a merger between Polyus and the new global currency fintech company Glint, this report explains, is due to their knowing that current US economic indicators are "hiding something much worse" than a mere recession coming—and that McEwen Mining CEO Rob McEwen is now warning if that happens, "there is going to be a tsunami of money looking for a place to go"—and that, in turn, will shift global investors focus to gold as a safe haven from geopolitical and financial risk which could boost the price gold to over $5,000 an ounce—and which Polyus is able to supply abundantly to Glint in the millions of ounces—and thereafter the new Glint global currency destroying the US Dollar forever.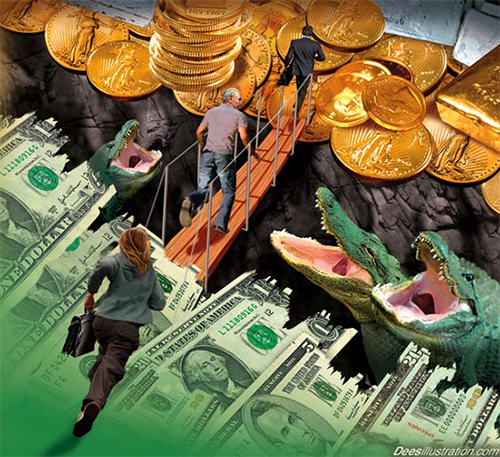 This report concludes by noting that the MoFA has summoned the top French diplomat in Russia to the Kremlin where he'll be informed that this blatant violation of international law will not be allowed to stand, with angry Russian MPs, likewise, passing a resolution branding the arrest ofSenator Suleyman Kerimov as a violation of the Vienna Convention on Diplomatic Relations—and warning that if Senator Suleyman Kerimov isn't released within the next 24 hours, "retribution will be swift and without mercy"—as this obvious "Deep State" attack to stop Polyus and Glint from merging their unequalled power against the US Dollar, was "doomed before it started".