Officers down, suspect at large in shooting near Denver – police
Officers down, suspect at large in shooting near Denver – police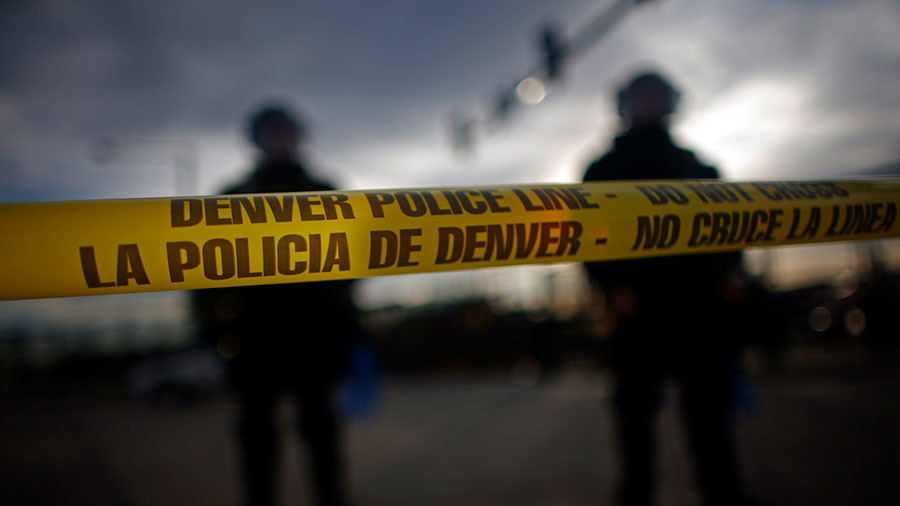 Multiple police deputies are reportedly "down" after a shooting near Denver, the Douglas County Sheriff's Office reports. The exact number of casualties is not yet known as police search for the suspect.
UPDATE, we have multiple deputies down, no update on their status. The scene remains active and please avoid the area.
A Code Red alert has been issued by the sheriff's department, warning citizens to stay indoors as the shooter is believed to still be at large.
A reporter from the local TV channel Denver7 said he heard several gunshots and saw roadblocks being put in place.
The deputies at the scene were responding to reports of a "domestic disturbance" at an apartment complex on East County Line Road in Littleton, Colorado, on the southern outskirts of Denver. So far there have been no reports as to their status, nor on any civilian casualties.
"We have multiple officers down," Deputy Jason Blanchard told the Denver Post.
"We are not giving numbers or status at this point, we are still working on getting the suspect in custody."
Several local law enforcement agencies have been put on alert, including Douglas County, Parker Police Department, Lone Tree Police Department, Castle Rock Police Department, and Colorado State Patrol, and a SWAT team has been sent to the scene. Police are also advising anyone still on the streets to head to an emergency shelter located at 9568 University Blvd. in Highlands Ranch.
Earlier this year, the US experienced its worst ever mass shooting as a lone gunman, Stephen Paddock, armed with a small arsenal of assault rifles, fatally shot 58 people and wounded more than 500 others at a music concert in Las Vegas before committing suicide. The massacre reignited the fierce debate about the gun laws in the United States, which are among the most liberal in the developed world.