North Korea will open border hotline with South
North Korea will open border hotline with South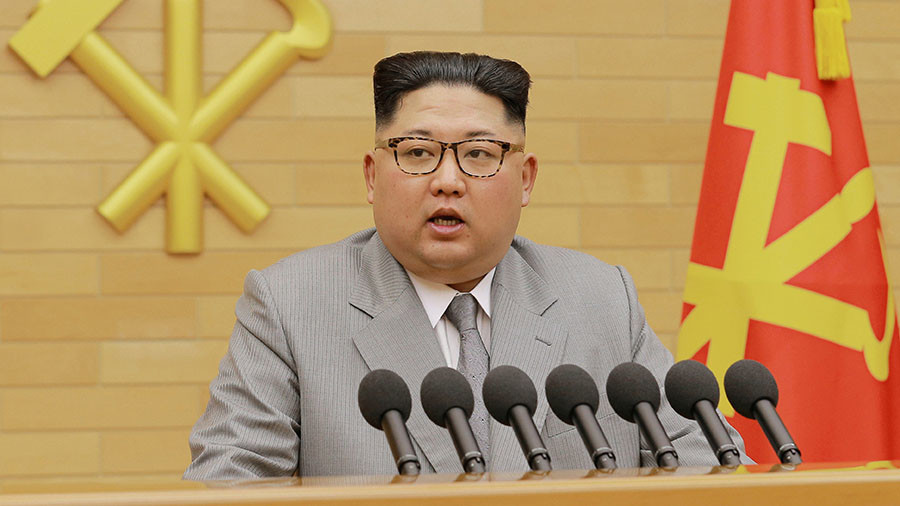 Seemingly following through on earlier hints of dialogue with South Korea, North Korea's leader Kim Jong-un has ordered to reopen the border hotline with Seoul for negotiations, according to a televised statement.
The discussions will focus on sending North Korean athletes to the PyeongChang Winter Olympics which will kick off in South Korea next month, according to the statement issued by an unnamed Northern official.
The North will open dialogue at 7:00am GMT (3:00 pm Pyongyang time) at the shared border village of Panmunjom, the statement said as cited by Yonhap.
Kim Jong-un had said he was open to talks with Seoul in his New Year address, saying the two Koreas should "lower the military tensions on the Korean Peninsula to create a peaceful environment."Kim added that efforts should be made by "both the North and the South."
Seoul's presidential office welcomed the reconciliatory message, and the unification minister suggested holding talks next week in the demilitarized zone along the inter-Korean border.
There has been no inter-Korean communication since February 2016, when Pyongyang cut the channels in protest at Seoul's closing down of a joint industrial complex which employed North Koreans.