'Oxygen starvation, not gas': Veteran UK reporter doubts MSM narrative on Douma 'chemical attack'
'Oxygen starvation, not gas': Veteran UK reporter doubts MSM narrative on Douma 'chemical attack'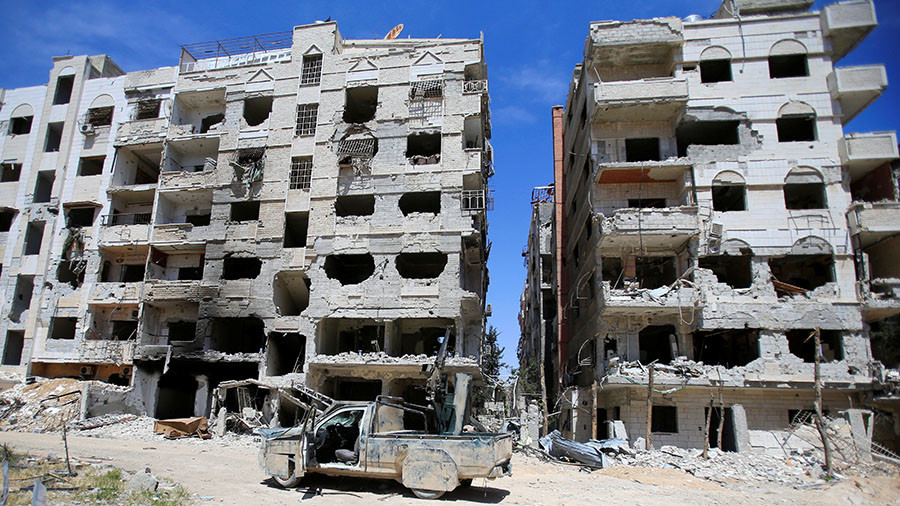 Veteran UK reporter Robert Fisk went to Syria's Douma and heard that residents shown in notorious "gas attack footage" actually suffered from oxygen loss due to hiding in trash-filled shelters, and not from chemicals.
If you feel overwhelmed by MSM coverage of the "chemical attack" in Douma, here's your voice in the wilderness. Robert Fisk, a veteran UK foreign correspondent with the Independent, and one of the few Western reporters to have interviewed Osama bin Laden, went to Douma to go beyond what the Western media portrayed in early April as the "Bashar Assad regime's chemical attack."
Fisk's thought-provoking piece is centered around the witness accounts of Assim Rahaibani, a 58-year-old local doctor who told him that patients caught in the heart-wrenching video – the one claiming to show the aftermath of the alleged chemical weapons attacks in Douma – did not actually suffer from any toxins.
They were "overcome not by gas but by oxygen starvation" because they had to live in rubbish-filled underground shelters in order to survive the perils of fighting. The doctor told the Independent reporter that on the night of April 7, when the alleged attack supposedly took place, "there was wind and huge dust clouds began to come into the basements and cellars where people lived."
Patients began to arrive in his subterranean hospital suffering from hypoxia and oxygen loss, Dr Rahaibani continued. "Then someone at the door, a 'White Helmet', shouted "gas!" and a panic began. People started throwing water over each other." He added: "Yes, the video was filmed here, it is genuine, but what you see are people suffering from hypoxia – not gas poisoning."