12 injured in 'fuel storage' blast near Cairo airport
12 injured in 'fuel storage' blast near Cairo airport (PHOTOS, VIDEO)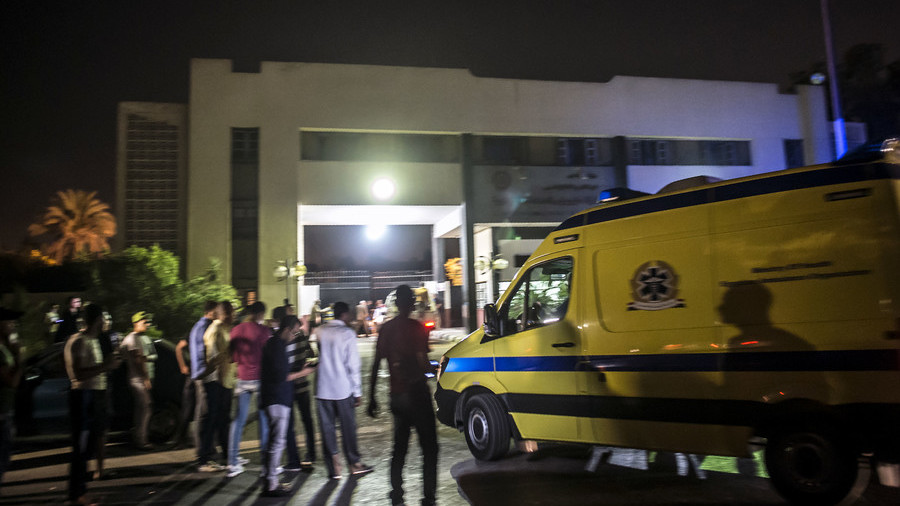 At least 12 people have been injured in a massive explosion just outside Cairo International Airport. Images shared on social media showed large plumes of smoke rising up in the air.
The wounded are believed to be the employees of Heliopolis Chemical Industries, which is located in a military zone near the international airport. Egyptian army spokesman Col. Tamer Rifai issued a brief statement on Twitter, explaining that the explosion probably occurred because of the 'rise in temperature' in one of the on-site fuel storage facilities.
Civil defense authorities deployed to the scene reportedly managed to bring the blaze under control in less than an hour. Police vehicles, security services and ambulances also rushed to the area of the incident.
The explosion, which happened around 10:30 pm local time, occurred at two fuel storage tanks outside the airport, Egypt's Civil Aviation Minister said, according to Reuters. The minister also denied initial reports that air traffic at the airport was affected.
While flights have not been affected, some witnesses described the car traffic in and out of the airport as a "nightmare."
Authorities are investigating the incident.