India's 'Modicare,' funding 500mn poor, to launch late September – PM [US & INDIA WANT A NHS WHILST SHITAIN DUMPS ITS NHS]
India's 'Modicare,' funding 500mn poor, to launch late September – PM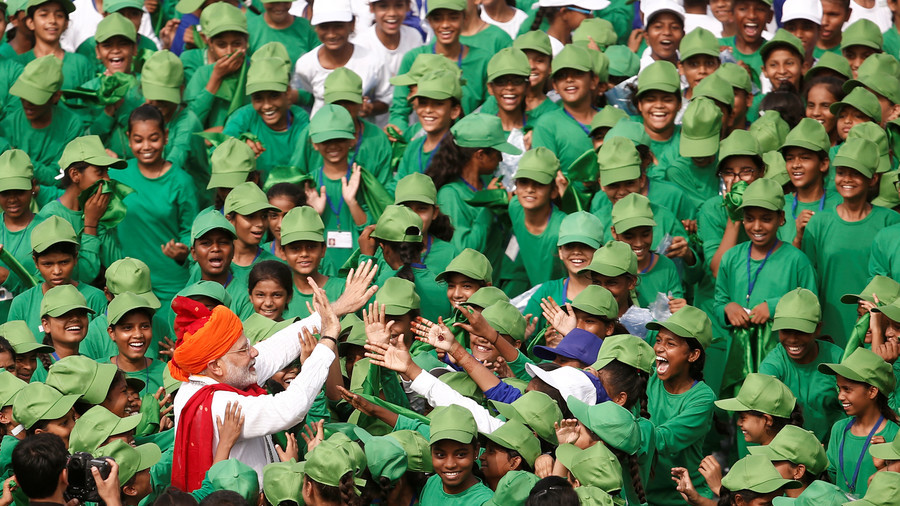 Prime Minister of India Narendra Modi has set a date for the launch of his revolutionary health scheme, dubbed 'Modicare,' which will see healthcare covered by the state for around 500 million of its poorest citizens.
Modi, who has previously said that the country can reach its potential only with a healthy population, announced on Wednesday that the health scheme will be operational as of September 25. It marks the anniversary of the birth of Pandit Deendayal Upadhyay, who founded the political party that eventually became Modi's Bharatiya Janata Party.
"The healthcare initiatives of the government will have a positive impact on [many] Indians," said Modi during Wednesday's Indian Independence Day address. He added that "it is essential to ensure that we free the poor of India from the clutches of poverty due to which they cannot afford healthcare."
Prathap Reddy, chairman of India's Apollo Hospitals, described the healthcare scheme as "a game changer."
Indian officials have labeled the initiative "the world's largest government-funded healthcare program." Modicare – officially called the National Health Protection Mission – will give impoverished Indian families health insurance coverage of up to $7,100 every year. Such healthcare coverage will significantly impact millions of Indians, where the annual income per capita is just over $1,900.
Modicare will come as a major boon for many Indians, who often turn to expensive private healthcare due to overburdened public hospitals.
According to the 2010 academic study 'The impoverishing effect of healthcare payments in India: new methodology and findings,' medical costs are one of the primary causes of poverty in India and force around 63 million Indians below the poverty line due to their private healthcare bills.