Justice Ministry seeks tougher control over foreign-sponsored anti-AIDS campaigns in Russia
Justice Ministry seeks tougher control over foreign-sponsored anti-AIDS campaigns in Russia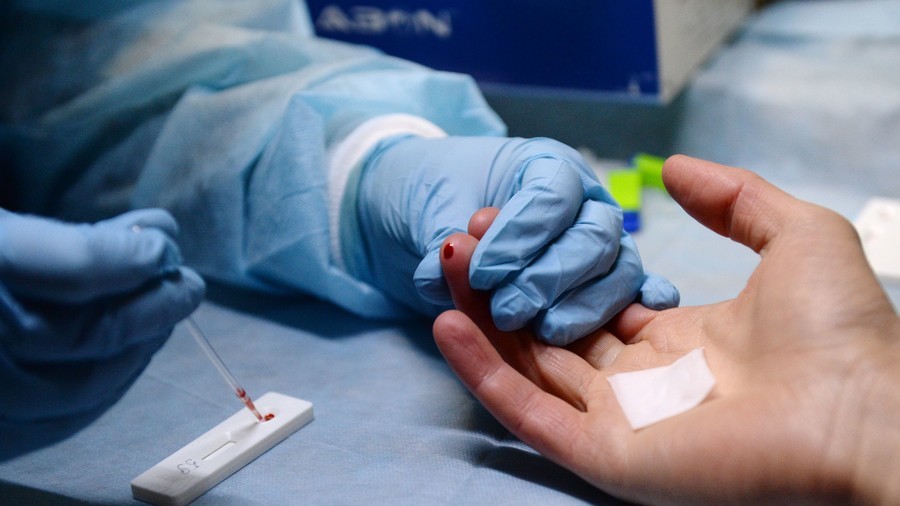 The Russian Justice Ministry has prepared a bill that introduces state licensing of programs aimed at fighting AIDS and the spreading of the HIV infection, performed by domestic NGOs but sponsored from abroad.
The draft law, described by the Interfax news agency on Tuesday, orders all Russian non-government organizations that plan to hold anti-AIDS campaigns, with full or partial foreign funding, to inform state agencies about them within three days after the final plans of these events are approved by the groups' management. The state agencies then have 30 days to either approve or ban the program.
In case the NGO fails to get the state approval for its plan it must abandon it or face full closure on the Russian territory.
The authors of the document also specified that when they used the term "foreign funding" they mean money coming from foreign states, government agencies of foreign states, foreign citizens and persons without citizenship and also from Russian organizations and citizens who receive money from abroad with the only exceptions being made for Russian corporations with state participation or the daughter-companies of such corporations.
In 2012, Russia introduced the so-called Foreign Agents Law that obliges all NGOs which receive funding from abroad and are engaged in political activities to register as foreign agents. Non-compliance with this rule is punished with substantial fines.
In November 2014, Russian legislators amended the law with a provision making it illegal for Russian political parties to receive money from, or enter into any business deals with, NGOs registered as foreign agents and in late 2017 new amendments made it obligatory for all mass-media outlets operating in the country, and receiving funding from abroad, to register as foreign agents.