Russia's new political directorate vital in battle against 'raving propaganda' – general
Russia's new political directorate vital in battle against 'raving propaganda' – general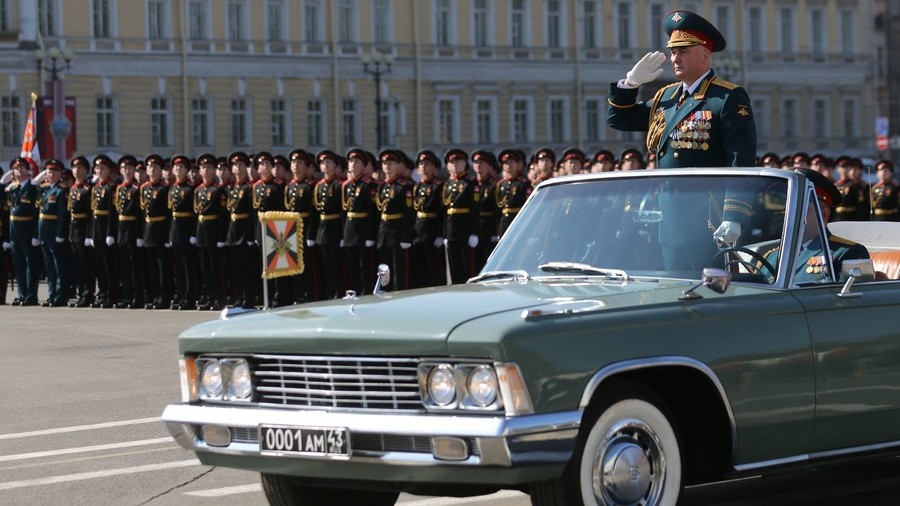 The recent creation of the military-political directorate in the Russian Defense Ministry is due to the "undisguised and cynical information war" that the country is now facing on all fronts, the head of the body has said.
"Today we see an absolutely undisguised informational war. It is openly cynical and it is being waged against our country on all fronts," Colonel-General Andrey Kartapolov told reporters on Wednesday.
"The raving propaganda and absolute lies on many issues, the intolerance to our point of view or attempts to hush it up – all of these are changing the society's political conscience and in modern conditions such changes can have very serious consequences," the general said, adding that anyone interested in particular examples of such negative consequences could have a look at certain countries near Russia's borders.
Kartapolov also described the main objective for his directorate as "informational protection of the military forces and first of all of their personnel and helping servicemen to develop a stable position on the necessity of service to the Motherland and adhering to our traditional principles."
Another important task the directorate faces is working with the younger generation, he said.
In late July, President Vladimir Putin signed the order to reinstate a special political directorate within its Defense Ministry. The body was dissolved into several small departments during the "depoliticization" of forces in the 1990s after the collapse of the Soviet Union.
The principle tasks of the new directorate were described as maintaining proper psychological and morale levels, overseeing the military education system, interacting with major religions and generally and maintaining discipline and order.
Prior to his appointment as the head of the newly-formed political directorate and Deputy Defense Minister, Colonel-General Andrei Kartapolov served as the Chief of Staff of Russia's Western Military District and prior to that, from 2016 to 2017, he headed a group of Russian troops in Syria.