'Bonking Boris' told to get on his bike: Bojo splits from wife amid claims of affair
'Bonking Boris' told to get on his bike: Bojo splits from wife amid claims of affair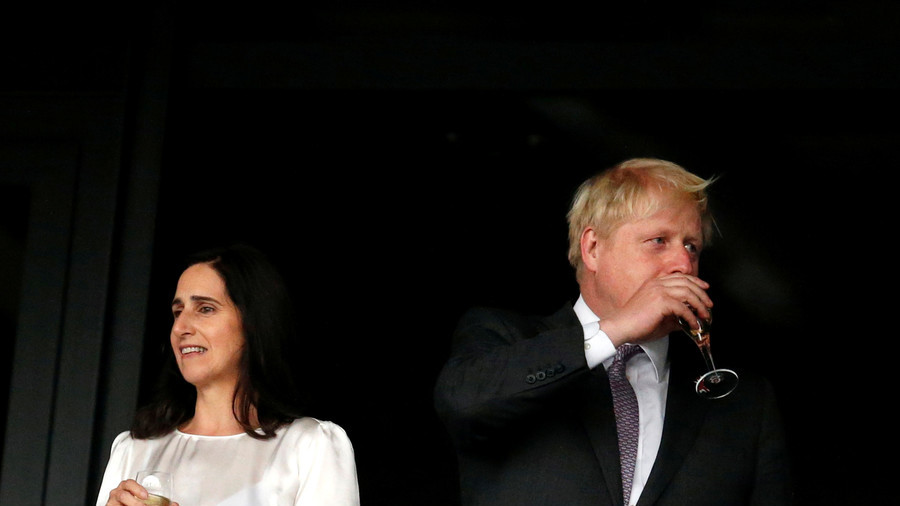 Boris Johnson has announced he has split from his wife and are divorcing, revealing they separated 'several months ago,' amid claims he cheated on his spouse – the social media reaction has not been kind to him.
Johnson, the former Foreign Secretary, who is said to have had three affairs during his 25 year marriage with Marina Wheeler was kicked out of his marital home after reports of more flings, says the Daily Mail.
According to sources close to the paper, the timing of their split is said to have been orchestrated as a "damage limitation exercise," to allow the prominent Tory MP to make a clean leadership bid to oust Theresa May in the coming months, without a "stitch up".
The Daily Mail quotes an 'ally of Johnson' as saying: "I believe it is in Boris's interests to get this news out there now so it is not used by his enemies in the height of a leadership contest.
"It has all the hallmarks of an attempt to clear the decks. His marital problems have never been a secret.
"This means that if and when he goes for the top job, it will be old news and cannot harm him – which is what his pro EU enemies were bound to have done."
The paper also claims that the rift emerged when his daughter Lara, 25, was overheard calling her father a "selfish bastard" and her mother would now "never take him back."
Safe to say social media was merciless in their reaction. One Twitter user jokingly remarked "I won't lie, I was pretty amazed that Boris Johnson was still married."
The majority of comments contained a heavy Brexit theme, with some coming up with a made-up list of demands he expects his wife to agree to on completion of the divorce.
Prominent journalists also had a op, with the Daily Mirror's associate editor, Kevin Maguire latching on to the Sun's "Bonking Boris Booted Out" headline.
Johnson and Wheeler issued a joint statement confirming their separation and impending divorce. They said: "Several months ago, after 25 years of marriage, we decided it was in our best interests to separate.
"We have subsequently agreed to divorce and that process is underway. As friends we will continue to support our four children in the years ahead. We will not be commenting further."
It comes as The Sun reports that Johnson was seen emerging from lunch in Westminster on Thursday with Julian Smith, the Tory Chief Whip – fuelling speculation he was planning to topple May