Crimean lawmaker describes Poroshenko's call to say goodbye to Russia as 'self-consolation' [BANANA COLONY OF ZIO-US]
Crimean lawmaker describes Poroshenko's call to say goodbye to Russia as 'self-consolation'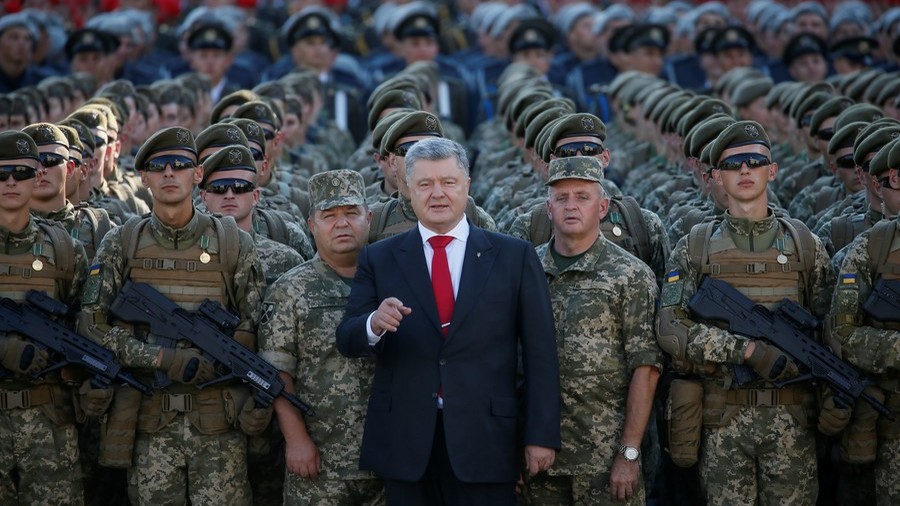 A Russian federal lawmaker representing the Crimean Republic mocked Poroshenko's recent comments about Ukraine bidding "farewell" to Russia and joining NATO as "self-consolation" and a rather desperate plea to the West.
On Friday, Ukrainian President Petro Poroshenko called for lawmakers to pass his recent bill on including the path to joining NATO in the Ukrainian Constitution, saying it would be yet another excuse "to bid farewell to Moscow."
MP Ruslan Balbek (United Russia) spoke to RIA Novosti and described Poroshenko's statement as "an example of self-consolation," noting that "the handkerchief that Ukraine uses to wave goodbye to Moscow is so worn out that it has holes in it."
He also mocked the Ukrainian bill by saying South Sudan could also have a special law on entering the EU, but the gap between this country and Europe would still be similar to the distance between the Earth and the Moon.
Balbek suggested that Poroshenko's signals were not aimed at Moscow but at NATO headquarters in Brussels, and that the urgent and insistent "parting" with Moscow was more a plea to NATO generals to accept Ukraine into the bloc despite the existing problems.
'Parting with Russia' has become one of President Poroshenko's trademark phrases. In January, he described the beginning of visa-free travel between Ukraine and the EU as "the final parting with Russia." In May of last year, he said the EU's decision to grant visa-free entry to Ukrainians would "seal the divorce with Moscow" and announced that Ukraine was saying its "last goodbye to Russia."