Moscow slams Bellingcat for leaking misinformation on Salisbury 'suspects' from special services [SALISBURY IS A MI5 FAIRYTALE]
Moscow slams Bellingcat for leaking misinformation on Salisbury 'suspects' from special services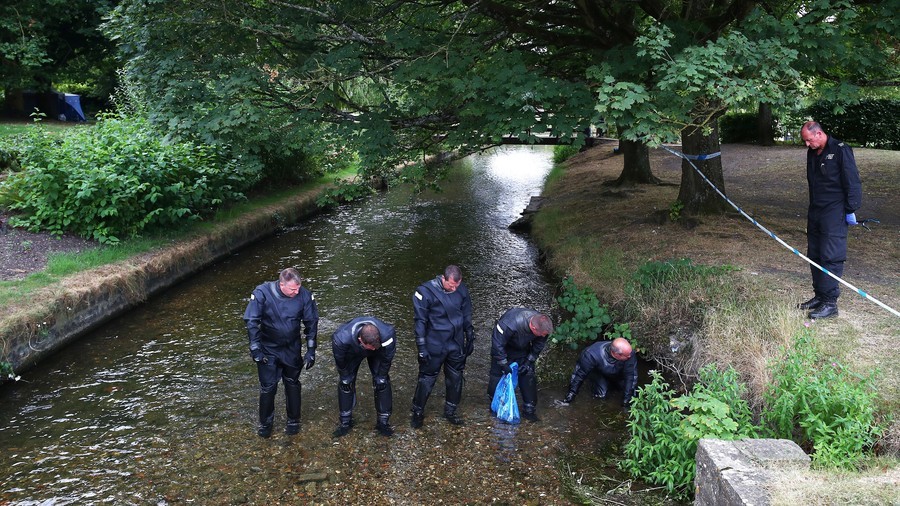 The Russian Foreign Ministry has criticized a report by Bellingcat on the Salisbury 'suspects' passport data, saying the website is linked to special services which leaks misinformation from undercover investigations.
The report by Bellingcat, a British online investigative group affiliated with the Atlantic Council, a pro-NATO think tank, was released on Friday. Together with Russian The Insider website, Bellingcat "reviewed" the central Russian resident database to find passport data of Alexander Petrov and Ruslan Boshirov, named as suspects in the Salisbury poisoning.
READ MORE: Skripal case suspects tell RT editor-in-chief what they do for living & why they travel to Europe
Bellingcat assumes that the men are "officers of a Russian security service" because their Russian passports were issued in 2009, while no records reportedly exist for them prior to this year. The website also consulted "at least two sources" who insisted that "various 'top-secret' markings" on the passport of one of the men mean a symbol of "members of secret services or top state operatives."
Reacting to the Bellingcat report, Russian Foreign Ministry spokeswoman Maria Zakharova criticized the website for inaccuracies and flaws. "Was the Federal Migration Service [FMS] database hacked just today?" she wrote on Facebook, reminding that London had made an announcement about Petrov and Boshirov long ago.
"So, not a single database was hacked before? No, it was not. Because another idea was promoted: these people just do not exist. This is what the UK police said, posting their photos. Now the people are found," she noted.
According to Zakharova, there is no doubt that the website is linked to special services. "Moreover, it is most likely that this is a special agency, which is leaking misinformation under the cover of investigations," she wrote.
The ministry's spokeswoman wondered why it is easier for Bellingcat to "hack" the database overnight rather than find any evidence of the alleged involvement of Petrov and Boshirov in the Skripal poisoning. According to Zakharova, the website had five months to show any photographs, screenshots or videos to raise suspicious against the two men, but it failed to do so.
The Bellingcat report was released a day after Petrov and Boshirov gave a lengthy interview to RT editor-in-chief, Margarita Simonyan, saying that they had been wrongly accused by London. Although they claimed they went to Salisbury to see the sights, the UK were quick to denounce the interview as a blow to the "public's intelligence."  
This is not the first anti-Russian report presented by the celebrated website thats main aim is apparently to use open-source information to blame Moscow for every crime against humanity – real or imagined – committed so far this century. The group previously released a report based on photos from social media, accusing Russia of downing Malaysian Airlines flight MH17 back in 2014. Russia dismissed the study as not being based on facts and being produced with a predetermined conclusion in mind.
Defense and security analyst Richard Galustian told RT that the group's founder, Eliot Higgins, cannot be taken seriously as he heavily relies on unverifiable and "manipulated" social media sources. Higgins has been repeatedly praised by Western media as a bulwark against sinister Russian disinformation.
"[He] is a complete fraudster. An unemployed internet addict who for ridiculous reasons 'sells' himself as an expert … [Higgins] is part of a new generation of cyber armchair sleuths who use open source social media to gather 'intelligence' from on the ground," Galustian said.