NHS dubbed 'subconsciously racist' by first non-white leader of British Medical Association [NO WONDER THERE'S NO NHS]
NHS dubbed 'subconsciously racist' by first non-white leader of British Medical Association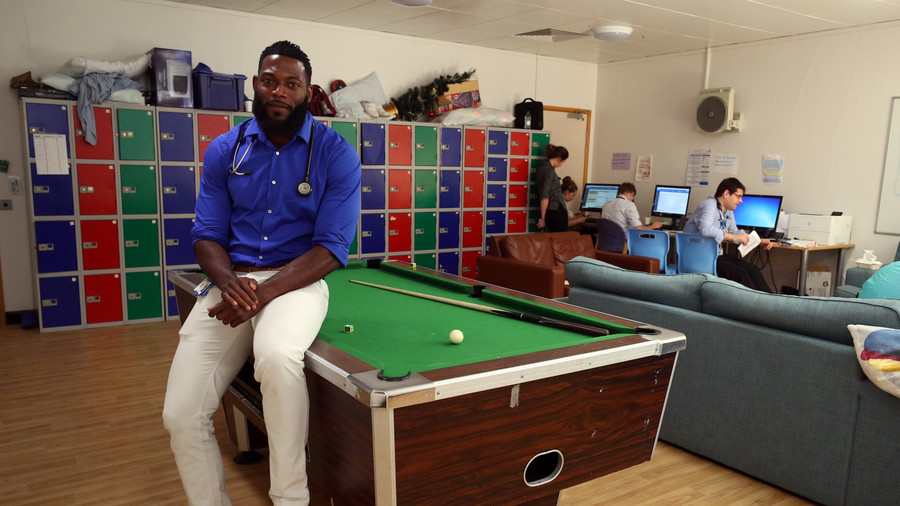 The NHS is "subconsciously racist," regularly overlooking ethnic minority doctors for senior posts, where a culture of "inequality" has held back the careers of black and minority doctors, the head of the doctors' union says.
Chaand Nagpaul, the first non-white doctor to lead the British Medical Association (BMA), has told the Telegraph that patients were being deprived highly skilled medics because of an entrenched bias in the health system.
He told the paper that despite the NHS coming a long way on issues of race, less qualified white doctors were being promoted to the detriment of their Black and Minority Ethnic (BME) colleagues, due in no small part to an apparent imbalance in disciplinary procedures being launched against them.
Dr. Nagpaul says: "There is probably a subconscious bias that needs to be addressed." Asked if he thought the "bias" amounts to racism, he is clear. "Yes. For example, there is evidence that doctors from BME origins face disciplinary procedures more than whites. We need to address that."
According to analysis this year, 10.2 percent of BME doctors had formal complaints issued against them to the General Medical Council (GMC), compared with 8.8 percent of white doctors. It prompted the GMC to launch an investigation into the reasons behind the disproportionate level of referrals, the results of which are still to be published.
Dr. Nagpaul's intervention comes after the British Medical Journal published figures showing that only seven percent of senior clinical roles in the NHS were filled by BME doctors, despite the fact they make up a third of the workforce.
He has been a GP for 29 years, and has revealed he was rejected from GP training a staggering nine times in the 1980s on the basis, he says, of his Indian name.
"At every stage in my career I have prepared and worked much harder than I would have needed to in order to secure positions. I've just accepted that," he said. "Sadly there is little doubt there is still a lack of equality in terms of staff in the NHS. That's of detriment to the population."
READ MORE: Huge rise in school-age girls seeking gender reassignment prompts UK govt research
NHS England said the proportion of "very senior" managers from BME backgrounds increased from 18 percent in 2016-17, and claims 25 NHS trusts had at least three BME people on their boards. A spokesman said: "Ensuring our workforce is more representative of the people we care for is good for both staff and patients."