Human body parts among tonnes of waste piled up in NHS hospitals – criminal investigation launched
Human body parts among tonnes of waste piled up in NHS hospitals – criminal investigation launched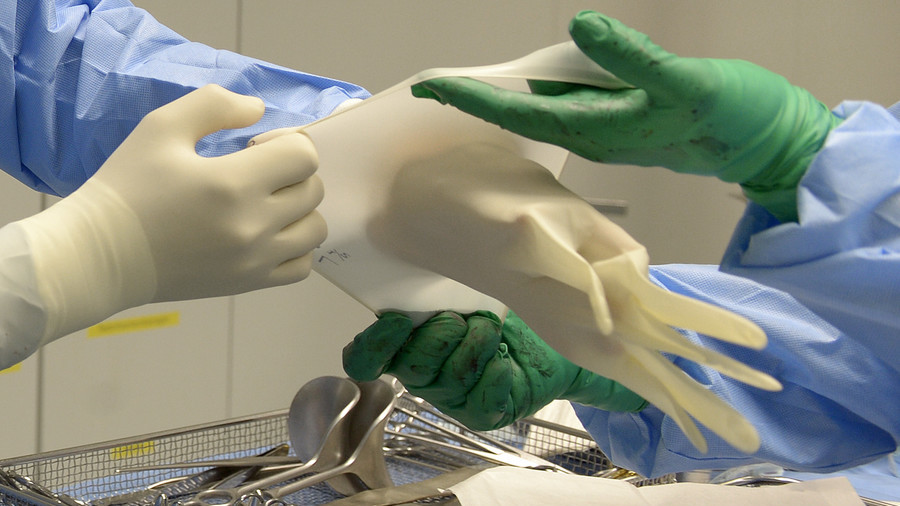 Tonnes of human body parts, including amputated limbs, have been piling up in NHS hospitals, due to failures of a private health company. A criminal investigation has been launched.
According to the Environment Agency (EA), Healthcare Environment Services Ltd (HES) breached its permits at five sites in England that deal with human and pharmaceutical waste. HES claim there has been "reduced incineration capacity" in the UK over the last year.
READ MORE: NHS dubbed 'subconsciously racist' by first non-white leader of British Medical Association
A criminal inquiry has been launched after it was found that tonnes of waste, including amputated limbs were not being disposed of properly, reported the Health Service Journal (HSJ).
The journal states that government officials were so alarmed by the issue, a COBRA meeting, chaired by health secretary Matt Hancock was convened. Hancock has thus far, failed to notify parliament about the scandal.
COBRA is an emergency council that meets to discuss high-priority issues that cross departmental borders within government.
It is thought the waste was stored securely, but was not being processed and disposed of within the appropriate regulatory timeframes, reported the Mirror. The Department of Health and Social Care (DHSC) said there is "absolutely no risk" to public health.
A spokeswoman for the EA, who uncovered the gruesome findings, said: "The Environment Agency has found Health Environmental Services to be in breach of its environmental permits at five sites which deal with clinical waste.
We are taking enforcement action against the operator, which includes clearance of the excess waste, and have launched a criminal investigation."
A spokesman for the HES claims they have repeatedly told officials about reduced capacity to incinerate waste, and blamed the lack of modern infrastructure and inadequate policy solutions to deal with the issue.
READ MORE: New health sec took £30k in donations from chairman of think tank pushing to abolish NHS
"Healthcare Environmental has highlighted the reduction in the UK's high-temperature incineration capacity for the last few years.
This is down to the ageing infrastructure, prolonged breakdowns and the reliance on zero waste to landfill policies, taking up the limited high-temperature incineration capacity in the market."
A government spokesman said: "We are monitoring the situation closely and have made sure that public services – including NHS Trusts – have contingency plans in place. There is absolutely no risk to the health of patients or the wider public."