STRONG SOLAR ACTIVITY: Having already unleashed two X-flares since Sept. 22nd, sunspot AR1302 appears ready for more. The active region has a complex "beta-gamma-delta" magnetic field that harbors energy for strong M- and X-class eruptions. Flares from AR1302 will become increasingly geoeffective as the sunspot turns toward Earth in the days ahead.
On Sunday, Sept. 25th, Dutch astrophotographer Emil Kraaikamp took a magnificent picture of the active region, which is so big only half of it fits on the screen. Click to view the entire sunspot: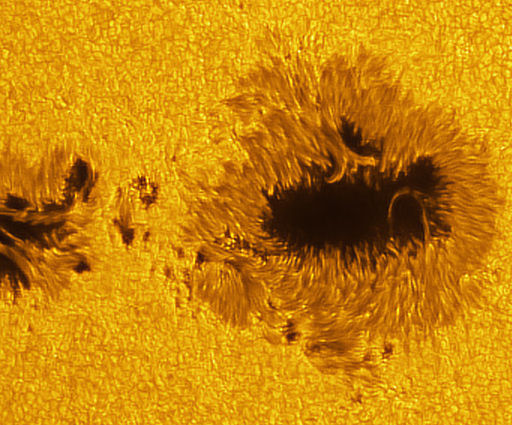 "This is how the sunspot looked through my solar-filtered 10-inch Newtonian telescope," says Kraaikamp. "Due to the always-variable daytime seeing here in the Netherlands, it took a couple of hours to finally capture one good set of images, but it was well worth the effort to get this view of the huge sunspot formation."
About the Author
A truth sayer of the higher caliber fighting the highest levels of the conspiratorial power governing the World today. Also exposing how to regain health through real knowledge of herbalism, acupuncture, Chiropracting, diet system and Qigong.