Last bodies removed from Grenfell Tower wreckage, final death toll 71 [NONSENSE ITS MORE LIKE 300-500] – police
Last bodies removed from Grenfell Tower wreckage, final death toll 71 – police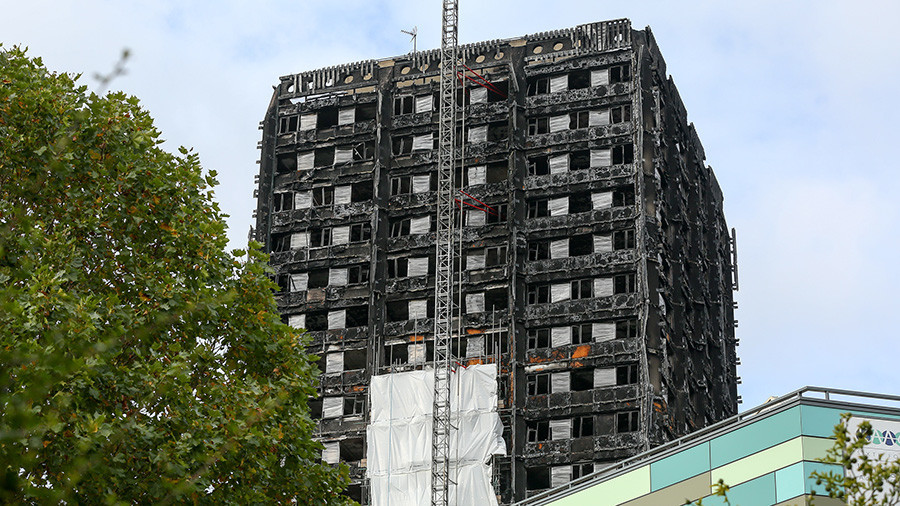 Police have put the final death toll from the Grenfell Tower fire at 71. All bodies are now believed to have been recovered and identified after five months of thorough investigation.
Among the victims of the blaze on June 14 was stillborn baby Logan Gomes, while the oldest identified was an 84-year-old woman.
"It is vital that our search and identification operation was undertaken in a manner that families and loved ones could have complete confidence in," Metropolitan Police Commander Stuart Cundy said.
"I have been clear from the start that a priority for us was recovering all those who died, and identifying and returning them to their families.
"Specialist teams working inside Grenfell Tower and the mortuary have pushed the boundaries of what was scientifically possible to identify people."
Cundy added it is "highly unlikely" there is anyone left in the 24-story tower.
The Met received thousands of calls for missing people in the aftermath of the Grenfell disaster, with one individual referred to officers 46 times.
"Even the slightest differences in spellings had to be thoroughly investigated and reconciled. Until that process was complete those people continued to be regarded as missing," Scotland Yard said.
READ MORE: Grenfell survivor's baby hospitalized after drinking expired milk supplied by council, MP tells RT
More than 130 families left homeless by the disaster are still living in hotels. That is despite Prime Minister Theresa May pledging survivors would be relocated within a few weeks.
Communities Secretary Sajid Javid told the Commons at the beginning of the month that efforts to rehouse victims had been "painfully slow," as just 26 out of 204 Grenfell Tower and Grenfell Walk families have been permanently settled.