TRUTH: Africa has FAR MORE Cell phones than North America, WHY NO EBOLA PHOTOS THEN?
TRUTH: Africa has FAR MORE Cell phones than North America, WHY NO EBOLA PHOTOS THEN?
4 Oct 2014
http://www.jimstonefreelance.com/ebolaoct42014.html
There are 750 MILLION cell phone subscriptions in Africa, AND over 200 million private web connected computers. WHY NO EBOLA PHOTOS?
Let me ask this again: WHY NO EBOLA PHOTOS POSTED TO FACEBOOK BY AFRICANS?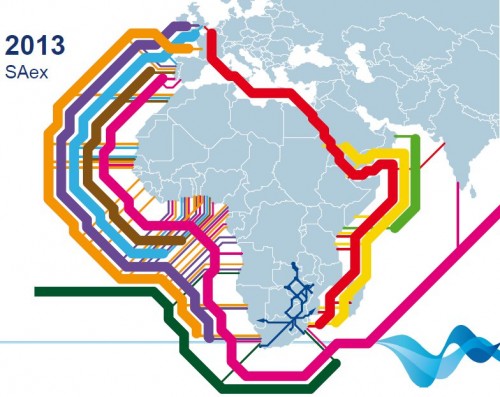 Undersea internet cables going INTO AFRICA (land lines not listed, 90 terabyte bandwidth total)
And they cannot get a SINGLE CELL PHONE PICTURE OUT, YEAH RIGHT.
(Ahem,) time for an American or Israeli submarine to cut that orange line, (Ahem)
Oh, I know why we have no Ebola pictures – it is because the FRENCH DO NOT KNOW ANYTHING ABOUT COMPUTERS, and they cannot keep that orange line working . . . . At least not for Africa. And Africans do not know what computers are either, so none of the other lines are wired to take up the slack when the orange line fails, it is all just dead capacity, YEAH, THAT'S IT.
Liberia has banned all photographs of "Ebola" victims
Liberia has announced that journalists will not be allowed to photograph Ebola victims, and that all Ebola photos will be censored and trigger criminal prosecution. FINE THEN. What about Sierra Leon, which also "has Ebola" and has produced ZERO photos of it, as well as the other countries where no such bans are in place? FINE THEN: WHAT ABOUT CELL PHONE PICTURES? Liberia still has internet and millions of cell phone cams, WHY NO EBOLA PHOTOS?
The ban probably happened something like this:
Netenyahoo: Israel will give SIX MILLION DOLLARS to any Liberian government authority who supports and imposes a "ban" on "Ebola" photos, we have to explain the lack of them somehow and people in general are too stupid to realize that NO BAN will stop or could have stopped EVERY LAST EBOLA PHOTO TAKEN WITH A CELL PHONE from hitting the web.
In fact, We Jews have done such a good job of making people stupid about the rest of the world that they think NO AFRICAN EVEN KNOWS WHAT THE WEB OR CELL PHONES ARE, (except, of course, all those Nigerian Scammers, but people will not draw that connection unless they are told to.)
Still to this day, there is not a single "ebola" picture on the web that came from this "outbreak", with a dated Google search to Feb 1 of this year forward showing only old Ebola pictures that have been re-posted, or small pox pictures that have been labeled as Ebola. With all those cell phone cams and internet connections, something is SERIOUSLY wrong with that.