Hillary Clinton "Money Grab" Causes US Election Chaos-With Civil War Not Far Behind
Hillary Clinton "Money Grab" Causes US Election Chaos-With Civil War Not Far Behind
By: Sorcha Faal, and as reported to her Western Subscribers
An alarming Security Council (SC) report circulating in the Kremlin today is expressing "astonishment/amazement" over a desperate Hillary Clinton "money grab scheme" that is causing chaos among the American electorate—and that her US supporting mainstream media propagandists will not tell the truth about, and could lead to civil war. [Note: Some words and/or phrases appearing in quotes in this report are English language approximations of Russian words/phrases having no exact counterpart.]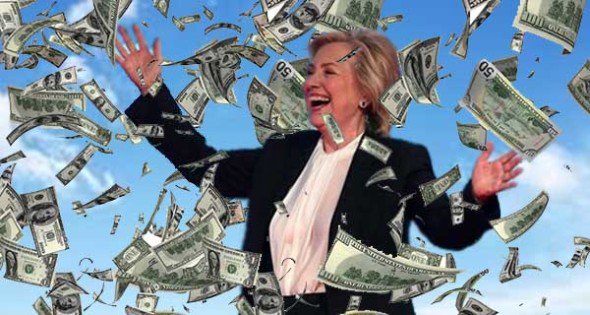 According to this report, Dr. Jill Stein, the minor Green Party candidate for the 2016 US presidential election, this past week began soliciting donations to recount the votes in Wisconsin, Michigan and Pennsylvanian—which the Green Party has done in past elections as they have long complained about the integrity of the American voting system.
To the inanity of the American people who have, so far, given Dr. Stein $6.2 million for her "quixotic" effort, this report continues, it mirrors other such unexplainable actions by these peoples—and includes this past week them giving over $100,000 to a group called Cards Against Humanity to dig a hole for no reason that this group, also, openly stated was not going to charity and that it was all for them.
Where in the past Dr. Stein's efforts would have gone virtually unnoticed, this report details, Hillary Clinton, without being asked (and being told by Dr. Stein she didn't want Clinton's help) , joined this recount charade and began begging for donations too.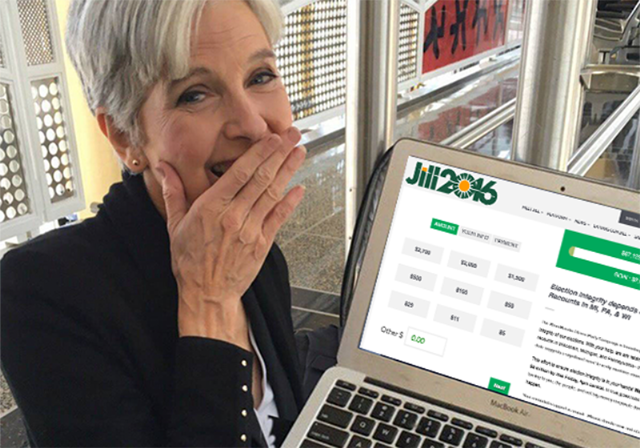 With overseas governments clearly feeling there is nothing left to buy from Hillary Clinton due to her humiliating defeat by President-elect Donald Trump, this report continues, this latest "money grab" scheme of hers is meant to replenish her dwindling funds—and that includes the government of Australia cutting off all their funding to her, Norway decreasing their funding by over 90%, and her only being able to gain 5 new donors between 1 July and 30 September, all of whom are known and/or suspected criminals.
Instead of the US propaganda mainstream media exposing Hillary Clinton for her "money grabbing" scheme, this report notes, only President-elect Trump has told the American people the truth that Clinton's actions are a scam—and who is supported by the simple fact that he holds a 306 elector lead compared to Clinton's 232, with Michigan being the last US State to certify that Trump won later today.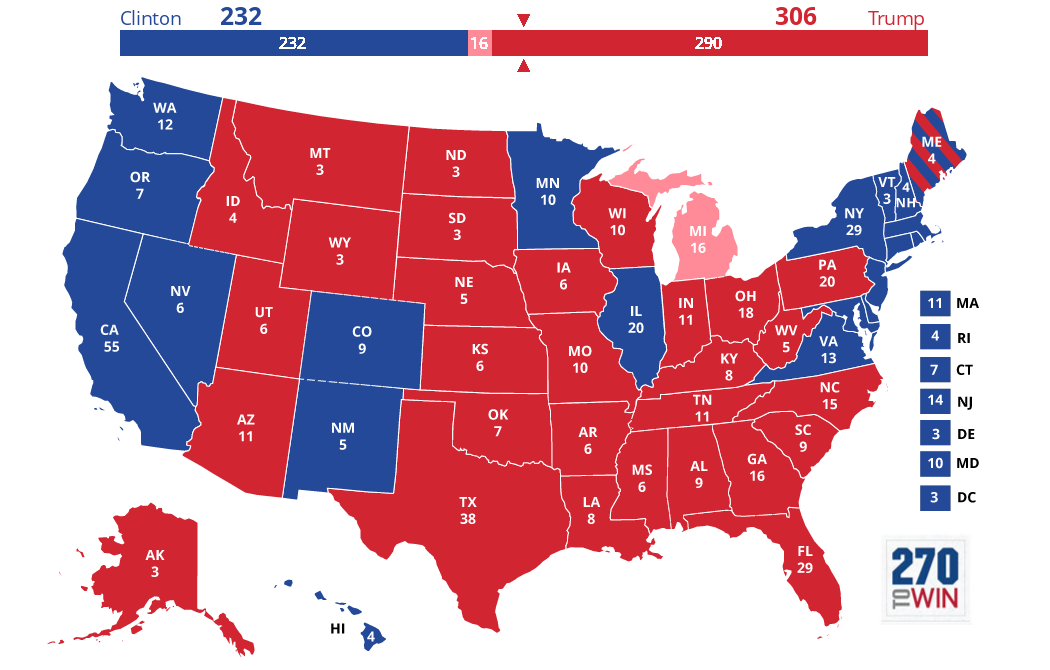 To the full complexity of Hillary Clinton's "money grabbing" scheme, this report explains, is to needlessly (and harmfully) drag out the 2016 US presidential election for as long as possible in order for her to gain millions-of-dollars more in donations—but that critically centers on court challenge later today in the State of Pennsylvania.
According to this report, Dr. Jill Stein filed her "Verified Petition for Recount" in Wisconsin this past Friday (25 November) 90 minutes before the deadline citing as evidence an affidavit written by J. Alex Halderman, the director of the University of Michigan Center for Computer Security and Society, who says he found persuasive evidence that results in Wisconsin, Michigan, and Pennsylvania may have been manipulated or hacked—and who is, likewise, expected to make the same claim when Dr. Stein files for recount in Michigan today before that State's deadline too.
In Pennsylvania, however, this report explains, this US State doesn't allow for a recount, instead forcing anyone contesting an election to file a court challenge and providing evidence that the election was flawed—and that runs counter to President Obama's White House declaring that it has seen no evidence of hackers tampering with the 2016 presidential election.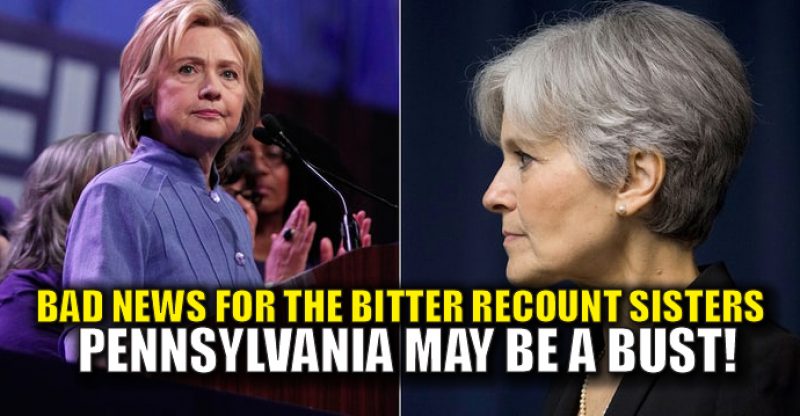 With US federal law stating that presidential recounts must be completed within 35 days after an election, and that the 50 American States certification of their electors must be done on 13 December before they vote for the US president on 19 December, this report continues, the "true/real" evil machinations of Hillary Clinton's "money grabbing" scheme is readily apparent—to keep the Electoral Collage from being able to vote thus gaining her millions-of-dollars more by conducting needless recounts, and then filing hundreds of court challenges to prolong this process even further.
And should the US Electoral Collage not be able to vote to declare President-elect Trump victorious on 19 December, this report grimly concludes, Hillary Clinton may actually get the American civil war she warned about should Trump be elected—and that may have been her ultimate goal all along.