Communist Party USA: 'Working with the Democratic Party' is key
Communist Party USA: 'Working with the Democratic Party' is key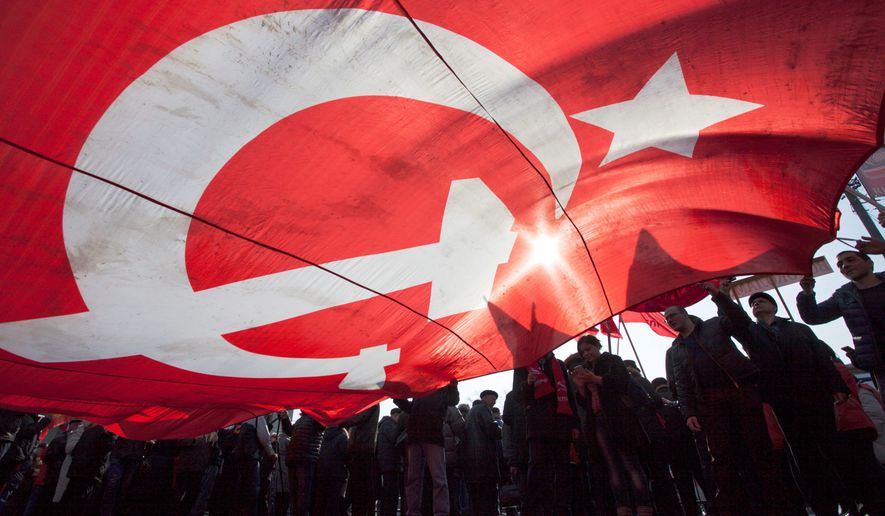 By Cheryl K. Chumley – The Washington Times – Thursday, January 29, 2015
John Bachtell, chairman of the National Committee of the Communist Party USA, said in a lengthy essay for "People's World" that America needed a third political party committed to uphold labor — but until that time comes, communists ought to work with Democrats, especially in the coming elections.
Labor has already found a home with the Democratic Party, and the Communist Party would be hard-pressed to draw this voting bloc away at this time, Mr. Bachtell wrote on the "People's World" website.
So the logical course then is to assist Democrats now with an eye on the long-term, he said, The Daily Caller reported.
"It's true both parties are dominated by Wall Street interests … [but] the Democratic Party is also home to labor, African Americans, Latinos, other communities of color, women, most union members, young people and a wide range of social and democratic movements … [and] labor and other key social forces are not about to leave the Democratic Party anytime soon," Mr. Bachtell wrote.
His point?
"This necessarily means working with the Democratic Party," Mr. Bachtell wrote.
He also made clear the communist goal wasn't to "build the Democratic Party," but rather "the broad people's movement led by labor that utilizes the vehicle of the Democratic Party to advance its agenda."
And the way to do that, he said, was to grab the support of those "people that can help shape election contours and debates … [and] building movements in the electoral arena."