Bound by red tape: Italian prosecutors struggle to imprison 5 ISIS-linked terrorist suspects
Bound by red tape: Italian prosecutors struggle to imprison 5 ISIS-linked terrorist suspects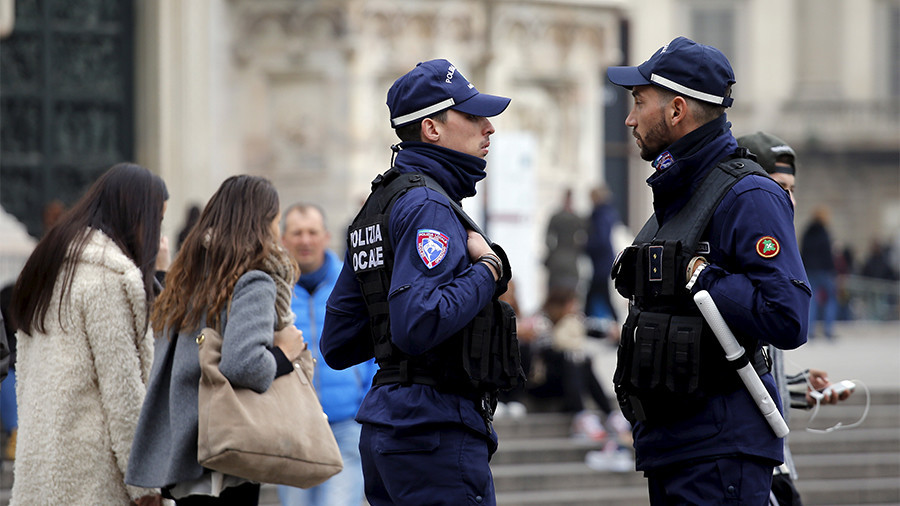 Italian prosecutors in the city of Turin have failed to jail five suspected members of an ISIS-linked cell, "ready to commit a terrorist attack" on Italian soil, citing a law that grants them the right to appeal a custody warrant.
The efforts to capture the suspected jihadists have been dragging on for at least six months, Italian news agency ANSA reports. In May, Turin public prosecutor Andrea Padalino asked the court to arrest the suspects and further place them into custody, but his petition was rejected by a preliminary investigative judge. Padalino then successfully appealed the decision to the upper court, which in its ruling on November 10 greenlighted the move.
However, the prosecutor's quest is far over, as he will now have to wait if the suspects, three of whom are under house arrest for drug offenses and two are free, decide to contest the ruling.
By law, the defendants have 10 days to file an appeal with the Supreme Court, which can potentially further prolong the probe if it accepts the motion. In case of an appeal, it is not the essence of the allegations that will be reviewed, but the legality of the order itself, according to ANSA.
All the suspects came to Italy from Tunisia in 2014 and were granted residence permits after duping the authorities into believing that they had enrolled into a university and passed some exams. Upon securing their stay, the men then moved to the city of Pisa, where they engaged in an illicit drug trade.
The court of appeals said it took into account that at least one of the suspects was found to be "ready to commit a terrorist action on Italian territory," while all of them "expressed adherence to the ideology of extremist and violent jihad," Corriere Della Sera reported. The men reportedly kept in touch with other extremists on social media, hailed slain jihadist fighters as martyrs and provided "legal and economic assistance" to the arrested militants and sought to facilitate the travel of aspiring jihadists to war zones.
The court argued that the evidence pointed to the fact that the Tunisians were not merely indoctrinated, but actually members of a terrorist cell, some members of which went to Syria and were killed there.
The investigation into the group was launched after Italian military police examined the Facebook page of one of the suspects in a series of drug-dealing episodes. The police then found out that the man was in steady contact with ISIS militants and even promised some of his friends to follow in the footsteps of his killed ISIS friends by mounting a suicide bomb attack in Italy. The man was later arrested in Tuscany, La Stampa reported.
With the investigation being stuck in red tape since then, two of the initial suspects managed to sneak out to Syria and are believed to have been killed there. Another one is said to have been expelled from Italy in 2016.