Hard Core Porn is Now the Norm
Hard Core Porn is Now the Norm
February 1, 2016
http://henrymakow.com/2016/02/Hard-Core-Porn-is-Now-the-Norm%20.html
YS-My-Battle-with-Pornography-2011-01-11.jpg
When I was a teen in the 1960's, "making love" was considered almost
sacred, a way of expressing affection for a special person of the opposite sex.
The Illuminati have used hard core porn to pervert this & make us sick.
This includes normalizing brutal acts of fellatio, bestiality and anal sex.
This descent into the cesspool reflects society's transformation
into a satanic cult. True religion uplifts; Satanism controls by making us corrupt & sick.
WARNING: THIS ARTICLE DESCRIBES REPULSIVE BEHAVIOR. DO NOT COMPLAIN IF YOU CHOOSE TO READ IT.
I met Alex last summer when I answered his Kijiji ad for moving services. In the first of this two-part series, he said society has descended to the level of non-stop communal orgy.
Part Two, below, describes a mass sexual sickness. People are looking for unconditional love, God's love, which usually only men and women are capable of finding in marriage because women were able to surrender power for love. Women channel God's love by loving husband and children unconditionally. This love makes every woman beautiful. There is no substitute for a mature heterosexual marriage, real love.
Most homosexuals cannot find this because they are confused about their gender roles. They compensate by indulging in promiscuous and perverse sex. The Illuminati have used feminism to undermine gender roles for the masses so now almost everyone behaves like homosexuals.
by Alex
(henrymakow.com)
Due to pornography, people now have a misconception of what sex looks like. The point of pornography was to take your wildest sexual fantasies and bring them to life. Somewhere along the way, it became a hardcore, rough, obscene taboo sexual acts that even push the line on abuse, incest and who or what you could have sex with.
Thanks to pornography, women are now expected to choke, spit, gag and violently fellate their partner, remaining in that position for as long as possible, restricting airways. If she doesn't do this, she is labelled as boring and terrible at giving "head".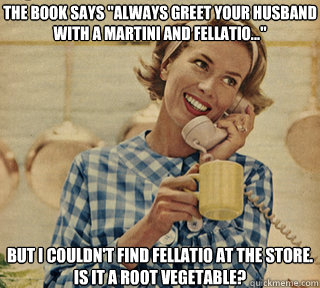 On various occasions I've had to listen to friends complain about some random girl they met at the nightclub or over the internet who "couldn't s**k a d**k". Just the same, if they're happy about it, you'll hear: "Yo she was gagging on my shit, spitting on it, sucking on it all sloppy, spit everywhere. She stuck her tongue out sticking her chin out like a boxer begging for it, so I came bucket on her face, then she scooped it up into her mouth and swallowed it".
To each his own, but this is something completely out of the ordinary that you WOULD only see in a porno. Nor is this something anybody can do. I have female friends who in the beginning had to practice these obscene techniques on bananas and cucumbers.
Just the same men are expected to "f**k the shit out of her" and last for several hours without tiring or cumming (which is funny because most sex depicted in a porno last about 20 mins on average.)
Which means they are required to be able to propel their hips in and out like a jackhammer used on the streets, without tiring. Which is ridiculous because even on film, they cut between scenes several times, though it is staggeringly possible.
Seen friends (female and male) unable to walk, stiff at the waist from long nights of romping. Quite frankly that is the goal, to rough her up till she cannot walk the next day. I had a friend who after seeing a doctor was prescribed over the counter anti inflammatories because of this very reason.
Myself included. I used to do this because I had a girlfriend who loved going long periods of time. After breaking up with her and dating others I realized this wasn't normal and some girl don't like that at all.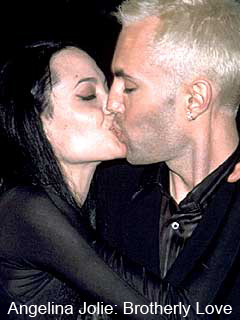 INCEST
Pornography has also opened a door to having sex with whomever or whatever you want, with films depicting sex with relatives, animals, and machines. Incest is becoming more common due to it being the forbidden fruit. The most common story I hear from female friends is how they slept with their first cousins.
As the years go by its becoming significantly more common. In high school maybe five girls I knew did something of the sort, college 15, and now I would say half the white or Asian females I know have done this. Though seen as morally wrong in society, it's something they would never admit to if asked. One thing I have noticed about women of these two groups, is if he's hot it's a green light, doesn't matter if he's her father, brother, cousins, uncle or even husbands brother, there is no boundaries to their lust and they have no problem going against a moral code.
That being said it takes two, so there are definitely more males then perceived to be who have had sex with a relative, though it would seem like it is something that they would rather take to the grave then tell, and are definitely more ashamed about it. Especially as I can't see it being something to brag about with your guy friends considering the normal response to that is "Gross, the hell is wrong with you".
Incest even depicted on popular shows such as Game of Thrones and many other avenues of mainstream media being disguised as something immoral but can't be helped who you love. Which has now sparked a debate because of gay rights ("how they are born loving the same sex and can't help being attracted to the same sex"), now there of related couple (more commonly brother and sister or father daughter) stating that they can't help that they are in love with each other.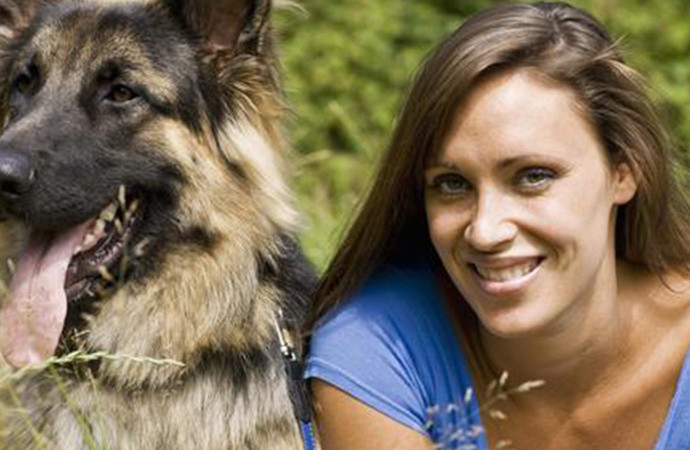 BESTIALITY AND SEX TOYS
When it come to sex, anything goes including animals. When it comes to women, it's more common for single women who have a hard time finding sexual partners to buy themselves a big breed of dog (German Shepherd are the most common) to essentially have sex with it. This is a story I've heard many time from friends and family, but never met anybody who engaged in such risky behaviour. I would think because it is something that is not only disgusting but harshly frowned upon. I remember reading in the paper about a boyfriend who contacted the humane society on his girlfriend who was having intercourse with her German Shepherd.
It's also become more common for women to have sex with dildos, vibrators and other various sex toys sold in your local erotic stores. In today's society it's actually strange for a girl not to have one. I've never met a women who does not rave about it being one of her most prized possessions and a necessity in life. I find nothing wrong with self pleasure and even find it healthy to do so, obviously moderately. The recurring issue I keep seeing/hearing about it these foot long coke sized dildos that a lot of women are currently using use and these overly excessive vibrators emitting vibrations of a high powered massage device ( one of the most popular being the Hitachi magic wand). Women start with something simple to satisfy their basic needs, but tend to overuse it thus needing to graduate to something bigger and stronger every time. Needless to say, this detracts from having normal healthy sex.
HOMOSEXUALITY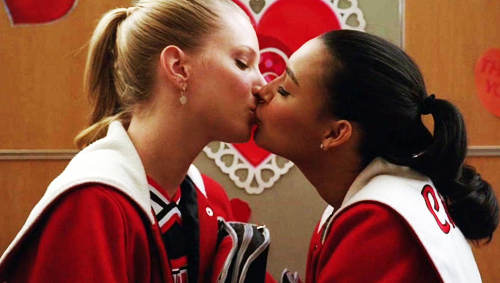 Homosexuality has greatly impacted society today. In the last few years it's made its presence known through pretty much every single avenue. Glee is a probably the most popular among these TV shows. However, the storyline overwhelmingly depicts gay culture/ lifestyle and homosexual provocative scenes, with there being few to no heterosexual characters or storyline. I'm not anti gay or homophobic, I just don't like certain thoughts or ideas rammed down my throat and feel the same way about religion.
The same way it has entered mainstream TV, it has greatly impacted the pornography industry, where anal is among the most popular searches and there's no money in straight sex anymore. All the money is to be made in gay porn for men. It is also a requirement for women in the industry to perform anal.
I remember it being something bizarre and disgusting for obvious reasons; however, now it's become the norm. Generally, every girl has tried or is regularly doing anal. It is being most common among women of the Muslim religious beliefs due to their cultural beliefs of being or seeming to be a virgin. Both Muslims and non Muslim, men and women, would tell me tales of their sexual escapades performing on or receiving anal as a Muslim woman.
More so, homosexuality has affected men all over the world now that anal is a norm behind closed doors. Most wouldn't admit it but many men in today's society are closet bisexuals. If they can't find a woman, and the closest thing around is a male, they will have sex with another male. For gays, having sex with a straight male and turning him is a common fantasy (which is why they tend to harass a lot of straight men.)
As a black male, it is common to be approached by couples, mostly 40's and up for group sex, mostly for the male in the relationship. I was never one to agree to such bizarre activity, but have had friends agree to it thinking they were going to double team the girl, but quickly realized the situation they've gotten themselves into once the male starts touching/coming on them.
BISEXUALITY
Not very common amongst the African Americans, bisexuality is very popular among the Caucasian males. They love to go out, party hard, look for girls and if nothing arises, end up sleeping with the gay male that has been hitting on them the whole night. I have witnessed this more times than I can remember. This is the only thing a male will deny doing due to society's view of how a real man should be. I've also witnessed friends who were once straight, then bisexual, come back to me and admit to being fully gay. Regular vaginal sex is almost seen as boring and mundane to many.
The act of sex has significantly changed in the last couple decades, and has no sign of slowing down. They're teaching preschool children about homosexuality before they even know about sex, saying it to teach them to be comfortable in their skin. There are gay or transgendered schools only which to me is insane for various reasons, segregation and brainwashing in a sense.
There's a thin line between being gay and being a pédophile. The whole gay movement allows pédophiles to move more efficiently unnoticed. Many homosexuals are always harassing straight men and in a feminist sense raping them. They go after men that are belligerent at the club and try to take them home, which when a male does this to a woman is considered rape. Soon everything on TV will have gay people with gay themes, several openly gay men and it will be socially normal to have sex with a man. It will completely become the norm.
—
Related- "Times of London" Touts Sibling Incest
http://www.henrymakow.com/staid_london_times_pumping_inc.html
———– Utah Wants to Declare Porn a Health Crisis
http://www.independent.co.uk/news/world/americas/utah-porn-ban-public-health-crisis-a6843711.html
————Is Porn Geting a Hidden Subsidy?
http://henrymakow.com/2013/12/why-is-porn-free.html
————No Glam in Porn Business- Insider
http://henrymakow.com/2013/12/Making-porn-an-insiders-report.html
———–San Francisco Considers Giving Condoms to Middle Schoolers
http://m.sfgate.com/education/article/Proposal-would-make-condoms-available-to-S-F-6798891.php